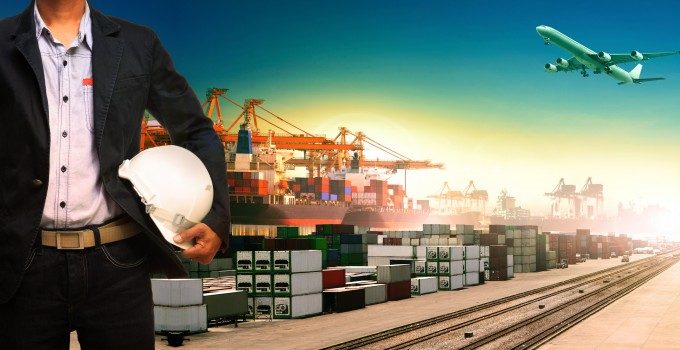 Hong Kong's logistics businesses are eyeing opportunities in mainland China to both boost growth and maintain the island's status as a top hub.
But to maintain its competitive edge, it must expand its logistics facilities, the chairman of Hong Kong's Association of Freight Forwarding and Logistics (HAFFA) has warned.
"On a total cost analysis, Hong Kong is still competitive as a regional and global hub," Dr Paul Tsui, chairman of HAFFA, told The Loadstar. "But most warehouses are full, and occupancy is close to 100%. We are trying to build more and are negotiating with the government to get new land for logistics facilities."
He noted that the proposed Tuen Mun – Chek Lap Kok link and Lantau logistics park could offer significant extra capacity, but added that a third runway was also needed.
Hong Kong is facing increased competition as a logistics hub from cities in mainland China. Last week, Shanghai opened its Free Trade Zone (FTZ) pilot project, while this year Shenzhen is expected to overtake Hong Kong as the world's third largest port by container throughput.
"We don't yet know the effect of the FTZ," said Dr Tsui. "It has only just opened and they have not disclosed how it will run. We will need to wait a while to find out.
"This year, Hong Kong is likely to go to number four in container trades, with Shenzhen overtaking, but there is not much in it and I think they will continue to rotate over the next few years," he added.
However, Hong Kong has considerable advantages over mainland China, he said.
"It's quite difficult for China to do the same as we do in Hong Kong. The three difficult areas are tax, legal and Customs. It will depend on the leadership and how quickly it moves. The FTZ is a first step – in another five or six years they may be able to compete. The faster China can meet international standards, the faster it can compete. Hong Kong is still flexible and an easy place to do business."
Vivien Lau, managing director of HACTL overland subsidiary Hacis, added: "Chinese Customs are not uniform. There are different systems in different provinces. They are not necessarily 24-hour, so it's not so easy to do business there as it is in Hong Kong."
But Hong Kong companies are eyeing opportunities on the mainland to boost their own growth. HACTL, the air cargo handling company which this year lost main customer Cathay Pacific, has extended its trucking operations into Hong Kong from the mainland to gain new business from outlying areas.
Air Hong Kong, a DHL and Cathay Pacific-owned cargo airline, told The Loadstar it was looking at new destinations in China.
"Hong Kong definitely has a role to play and will capture a reasonable share of China's growth," said Teddy Lee, general manager commercial.
"It's an opportunity we don't want to lose. We are very interested in express traffic between Hong Kong and China's key provincial capitals. We can see other hubs emerging, like Shanghai and Guangzhou, but if you look at the geography, Hong Kong is still in the best position and has very efficient operations. We need the third runway to maintain the competitive advantage of Hong Kong."
Dr Tsui added that there were a lot of ways logistics businesses could gain from mainland China.
"If you want growth, you need to look at domestic China. We see enormous opportunities for domestic logistics services – especially in the cold chain. There is a lot of waste food in China from using traditional warehouses – there is about 30% waste in perishables."
He added that the Closer Economic Partnership Arrangement CEPA allowed Hong Kong companies to set up in mainland China, giving logistics service providers the ability to grow.
"Even foreign companies, which are established in Hong Kong, are now starting to be able to use CEPA to get a foothold in  China."