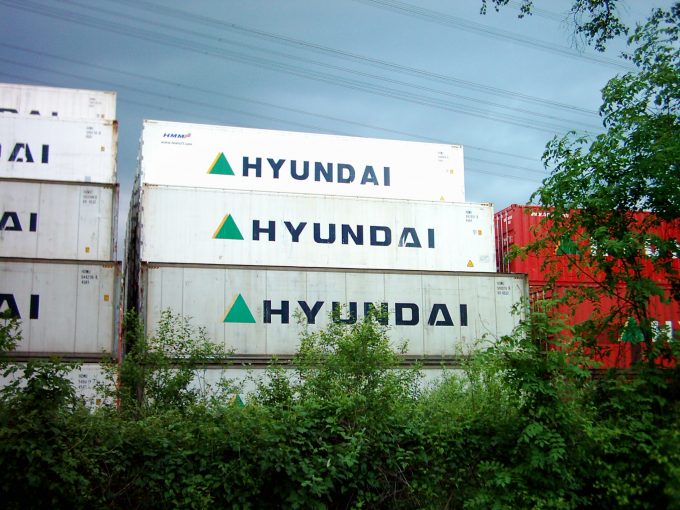 Greek containership owner Danaos Corporation confirmed yesterday it has reduced Hyundai Merchant Marine's (HMM) charter fees in exchange for equity in a restructured company.
And in its first-half results released yesterday, Danaos said HMM's existing shareholders have been "effectively wiped out" by the restructure of the carrier.
Danaos said it reached an agreement with HMM on 15 July for a three-and-a-half-year 20% reduction in charter hire payments for 13 vessels leased to the South Korean carrier.
After this period, the original contracted rates for ships with remaining hire periods will be restored, said Danaos.
In return, Danaos received a mix of unsecured loan notes, payable on maturity (subject to cash flow) and 4.6 million HMM shares which can be traded on the Korean Exchange from August 5.
The shipowner said the deal had been "structured in a manner that preserves the value of our charters", which was crucial to ensure that Danaos did not breach the covenants of the mortgages it holds on the ships.
Included in the charter rate cut deal are five 13,100 teu vessels that HMM deploys on the Asia-Europe trades within the G6 alliance, covered by charter parties that expire in 2024.
Danaos also confirmed that discussions were being held with Hanjin Shipping on a similar request for charter hire cuts.
This involves eight vessels, including three 10,100 teu ships, but Danaos said it could not "speculate on the timing, or the nature, of the resolution".
Time is running out for Hanjin, as it strives to avoid being placed into receivership by creditors demanding that the carrier obtains charter rate cuts on 91 vessels chartered from 23 tonnage providers.
One of these owners, Seaspan, said last week it had "firmly declined" a charter rate cut for equity offering by Hanjin's negotiators, and to date no deals have been announced with any other owners.
Hanjin's creditors, led by the Korea Development Bank (KDB) have given the shipping group until Thursday to meet the requirements of its voluntary agreement restructuring or face going into receivership.
However, sources close to the situation have told The Loadstar it is likely that the deadline will be extended for another month to give Hanjin a final opportunity to close any deals it is currently negotiating.
Given that it has already conceded charter hire cuts to HMM, it would seem probable that Danaos will do a deal with Hanjin – not least because the carrier's main creditor is KDB, now HMM's largest shareholder.
However, Danaos also has to be careful that it does not set a precedent and encourage other shipping line clients to seek charter hire reductions or amendments to the terms of their charter parties.
In the six months to June 30 2016, Danaos chartered out an average of 55 containerships ranging in size from 2,200 teu to 13,100 teu, however several of its smaller vessels have charter parties expiring this year and next.
Indeed, for any of its old-panamax ships that are off-hired in the next few months the only option for Danaos will be to sell them for scrap.
The containership owner has total contracted revenue, backed by charter parties, of $2.8bn on charters extending through to 2028, and an average remaining charter duration per ship of 6.8 years.
Chief executive John Coustas said the containership market continued to be "extremely challenging" but was now "moving sideways" an indication, he suggested, that the market had "likely reached the bottom".
On the top line, Danaos' first-half revenue increased from $274m the previous year to $280m, with adjusted net income up to $95m from $68.5m, mainly attributed to a reduction in finance costs after the expiry of expensive interest rate swaps.