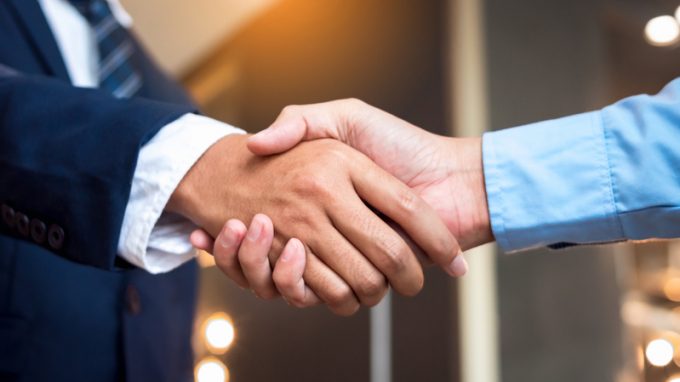 PRESS RELEASE 
HEARTLAND EXPRESS TO ACQUIRE CONTRACT FREIGHTERS TRUCKLOAD BUSINESS FOR $525 MILLION NORTH LIBERTY, IA
August 22, 2022 – Heartland Express, Inc. (NASDAQ: HTLD) ("Heartland") announced today that it will acquire the Contract Freighters non-dedicated U.S. dry van and temperature-controlled truckload business and CFI Logistica operations in Mexico ("CFI") from TFI International, Inc. (NYSE: TFII) ("TFI"), for a cash enterprise value of $525 million, subject to certain adjustments. The term CFI does not include the CFI Dedicated or CFI Logistics U.S. brokerage operations ("TFI Retained Operations"), which are not part of the transaction.
Highlights
– Acquisition will be Heartland Express' largest, adding CFI's storied brand, talented team, and crossborder expertise; CFI to continue under its existing brand, management, and terminal locations
– Company will be the 8th largest truckload fleet and 3rd largest irregular route, asset-based truckload carrier in the U.S., with estimated annual pro forma total revenue of approximately $1.3 billion and estimated annual operating cash flow of approximately $260.0 million, as well as estimated pro forma total assets nearing $2.0 billion as of June 30, 2022 (1)
– Operating plan anticipates consolidated adjusted operating ratio (2) of 85% or better within three years and repayment of all indebtedness within four years after closing
– Transaction is expected to be immediately accretive to earnings excluding transaction costs
– Transaction value anticipated to be funded with existing cash and borrowing under new $550 million revolving and term loan agreement
(…)
Michael Gerdin, Chairman, President, and CEO of Heartland Express, commented: "We are thrilled to welcome CFI to the Heartland Express family of companies, where it will continue to operate from Joplin under its own brand and current leadership team. CFI has exactly what we look for as we expand – significant scale, a respected and recognizable brand, capable management, safe and experienced drivers, a strong asset base, and a complementary terminal network. CFI's strengths in the north-south midwestern corridor will add to our driver and customer capability, and their cross-border expertise will help us capitalize on the expected long-term freight volume benefits of nearshoring activity by manufacturers. At the same time, we can offer the CFI people a home that is entirely focused on their core – high-service, irregular route, asset-based truckload freight transportation. Over time, we expect to gain meaningful synergies and operate our consolidated business on a larger scale at our historical margins."
(…)
Alain Bédard, Chairman, CEO, and President of TFI, said: "This transaction is a true "win-win-win" for TFI, for CFI, and for Heartland Express. CFI is a great company, but the U.S. irregular route truckload business has become a small part of our portfolio. CFI's people have been a small part of big companies for the past 15 years, and we wanted to find them a permanent home with a leader in the asset-based truckload industry to show what they can accomplish. Heartland Express is a truckload industry leader, and they respect and support CFI's brand, leadership, and drivers. Mike Gerdin and I were able to quickly see the benefits to all parties and come to fair terms. We could not have found a better match culturally and financially for this transaction, which will afford CFI the opportunity to flourish and allow us to redeploy capital and focus our U.S. based efforts on LTL, asset-light logistics, and specialized truckload units. We expect a smooth path to closing and wish our colleagues at CFI and Heartland Express only the best."
Transaction
The enterprise value of the transaction is $525 million calculated on a cash-free, debt-free basis and subject to certain adjustments. Under the purchase agreement, Heartland Express will acquire 100% of the equity of Transportation Resources, Inc., the parent of Contract Freighters, Inc. and the Mexican entities comprising CFI Logistica. The purchase agreement contains customary terms and conditions (…). The transaction is expected to close in the third quarter of 2022 and be immediately accretive to earnings per share.
For the twelve months ended June 30, 2022, CFI generated approximately $575 million in total revenue. Heartland Express estimates the enterprise value approximates 5x run rate adjusted EBITDA…
For notes (1) and (2) and the full press release, please click here.