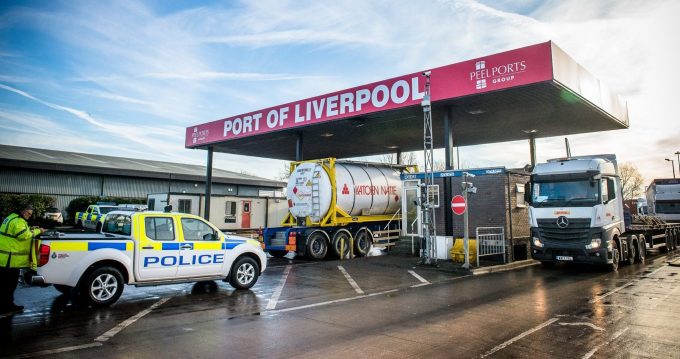 "Horrific delays" and lost boxes are plaguing Liverpool's container terminal, with hauliers growing increasingly concerned over a deteriorating situation in the build-up to Christmas.
Delays of between four and six hours are being cited by hauliers and drivers, one firm noting that the situation at the Peel Ports-operated SeaForth Gateway had been worsening during the month.
One haulier told The Loadstar: "We have had constant episodes of lost and damaged containers, and horrific three-hour delays at least twice a week for the past four weeks."
However, a spokesperson for Peel Ports said the picture painted by drivers and hauliers did not match the reality, with operations across both of its terminals "stable".
"Average turnaround times are around an hour and have been steady at that level in recent weeks. There are currently no issues with lost boxes, but when this situation does present itself, it is generally resolved in a matter of hours."
But drivers and hauliers insisted that "you need only look at the night shunters", who had been experiencing delays.
"Previously, they had been moving five to six boxes a shift, but now they are lucky to get out with one or two because they are stuck in four-hour delays on movements that should take an hour, max," said one driver.
"Added to this you have drivers telling one another we are struggling with lost boxes."
Another said compounding the issue was the continuing struggle with availability on the port's vehicle booking system (VBS), which has afflicted the gateway this year. And, although no one considered the situation to be at June's levels, when it was suggested the port was "imploding", they said there were "worrying similarities".
One haulier said: "Nobody is telling us the root cause, it just seems to be so disorganised and correct [box] locations are not being recorded. [As for the damage] this could be linked to workers rushing or lifters being heavy-handed, who knows?"