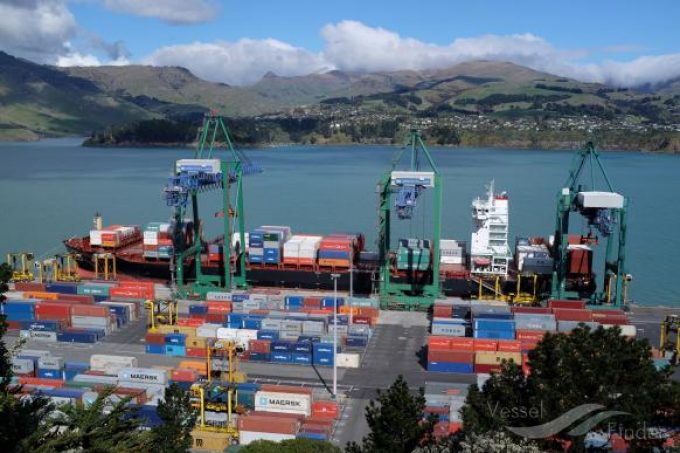 Indian shippers facing loading capacity constraints have an ad-hoc sailing this month for the US East Coast from West India.
Hapag-Lloyd's Merkur Ocean, a 3,868 teu vessel, is due to call at Nhava Sheva (JNPT) on 17 June, according to port sources.
The extra-loader has been deployed with the same rotation Hapag-Lloyd's IN2 Service provides on a weekly frequency, calling Port Qasim, Nhava Sheva (JNPT), Mundra, New York, Norfolk, Savannah, Charleston, New York and Port Qasim.  IN2 is a joint string between Hapag-Lloyd and CMA CGM, the source said.
"Since it is a Hapag-Lloyd-operated vessel, all bookings and loadings will be only for its customers," a sales executive at Hapag-Lloyd (India) told The Loadstar.  "The combined available loading space from Nhava Sheva and Mundra is expected to be 1,400 teu."
Cargo owners and forwarders have been wrestling with frequent sailing disruptions and cargo rollovers in the heavily unbalanced India-US tradelane, a concern amplified by Chennai-based 3PL Ligi Logistics.
The company, in its latest market update, noted that all major carriers serving Indian trades are running low/tight on loading space and empty equipment availability, with rate levels changing constantly.
"There is a minimum two-three rollovers in transhipment points (Colombo and Singapore), which is affecting the transit time performance for all destinations across the globe," the forwarder said.  "Ocean freight rates keep changing every fortnight and rates are still not stable."
The report also pointed to a scarcer scenario for 40ft and other hi-cube boxes than for 20ft standard units, putting shippers' cargo stuffing plans in disarray.
However, carrier leaders say they had pulled out all the stops to improve equipment flow and vessel capacity out of Indian ports amid rising export demand.
"The shipping lines have already taken steps to increase the availability of both equipment as well as space ex-India," said Sunil Vaswani, executive director of the Container Shipping Lines Association (CSLA). "During the year 2021, 1.85m teu of empty containers were repositioned into the country to cater to export demand."
"Besides, capacities ex-India were increased by about 33-35,000 teu a week to global destinations. As far as the US is concerned, MSC increased its capacity and so did CMA CGM and Hapag-Lloyd between the West Coast of India and the USEC in 2021."
Mr Vaswani also noted that shipping lines remain committed to continue doing everything they can to serve the trade as seamlessly as possible.
That extra effort is critical, as the India-US two-way trade saw substantial growth last fiscal year and is poised to see further momentum this year.  As a result, the US in fiscal 2021-22 became India's largest trading partner, with merchandise volumes by value soaring 49% to $119.42bn from $80.51bn a year earlier, according to available provisional data.
However, according to market sources, the high-rate increases seen across Indian trades until a few months ago have taken a pause, bringing some rate stability signals.
"The rates have not bounced back, and they are still at least two-three times [higher] compared to pre-pandemic levels," Sylvester D'mello, director (operations) at digital forwarder Freightwalla, told The Loadstar. "However, they are now comparatively lower than a few months ago. The freight index around the world is now pointing at the lower end."
You can contact the writer at [email protected]