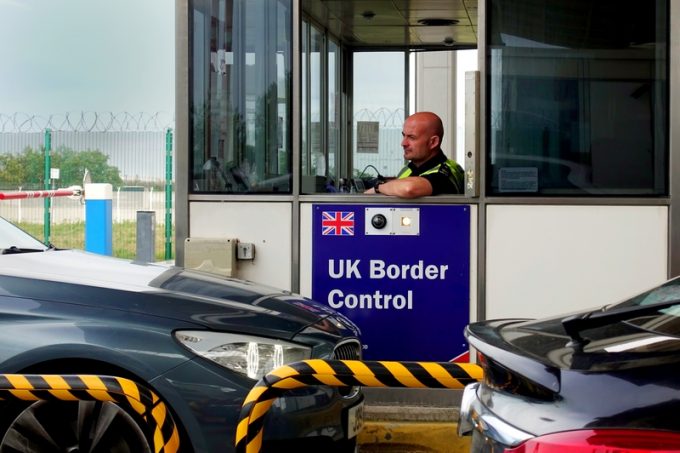 The UK government has defended its new border control practices following the country's departure from the European Union (EU).  
Responding to criticism from the industry, a Cabinet spokesperson told The Loadstar the government had always made it clear there would be new processes and rules at the end of a transition period.  
"That's why we published a comprehensive Border Operating Model last July and an updated version in October, setting out what to expect at the border," said the spokesperson. 
"It's also why we continue to work closely with businesses to help them deal with the challenges from our new trading relationship with the EU and seize new opportunities as we strike trade deals around the world."  
This help includes tailored advice through the government's Brexit Business Taskforce, export helplines, webinars with policy experts and support via a network of trade advisers. 
However, many have said that revealing the Border Operating Model just six months before the end of the transition period, with no signs of a deal in sight, had made it incredibly difficult to plan for the new trading environment.  
Peter MacSwiney, forwarding industry representative and customs software provider, has been critical of the Brexit process and told The Loadstar he was particularly disparaging of the implementation of the Goods Vehicle Movement Service (GVMS), the new border control system for coordinating the movement of vehicles.  
Describing GVMS as a "technological marvel", but a "trading disaster", he said it epitomised a "government by three-word policy" and HMRC's move away from working with business.  
"It goes against everything customs authorities at HMRC have been motivated by over the past decade; a motivation that led them to ask, 'is this good for business?' before they acted," Mr MacSwiney said.  
"But all this went out of the window and, seemingly, now all they care about is, 'is it legal?'"  
However, this was denied by HMRC, and a spokesperson told The Loadstar industry stakeholders, including border locations, carriers and hauliers had been consulted throughout development of the GVMS IT system.  
Among those it cited were the Road Haulage Association, British International Freight Association and Logistics UK.  
"The check-in and embarkation functionality were deployed successfully and are working as expected… we collaborated with key stakeholders on GVMS and utilised this feedback to build additional features to the service and processes," the spokesperson said. 
"We will continue to work with industry to ensure they understand the steps they need to take to move goods through border locations and support their readiness activities." 
The GVMS registration service was deployed on 8 December, with Get a Goods Movement Reference (GMR) going live two days before Christmas; the HMRC spokesperson said 4,489 hauliers had registered for GVMS, with 81,171 GMRs created, up to 5 February.