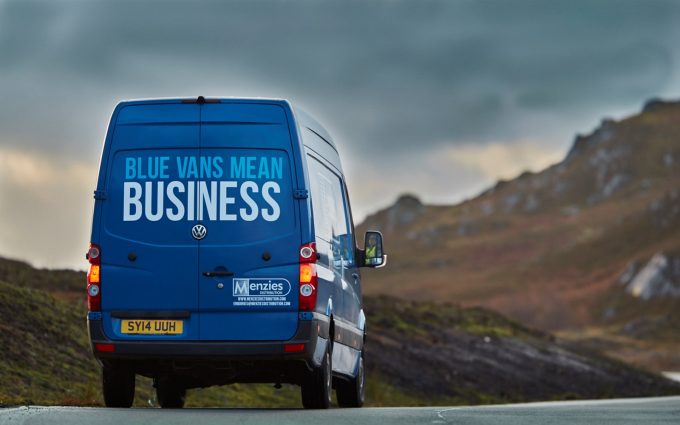 Activist investor Gatemore Capital has resolved its dispute with DX Group and okayed a takeover of Menzies Distribution, which will bring an end to Petar Cvetkovic's rein as DX CEO.
Gatemore Capital chief investment officer and managing partner Liad Meidar had opposed the deal and called on Mr Cvetkovic and DX chairman Bob Holt to resign, claiming they had destroyed the operator's market value by 90%.
Today, however, Mr Meidar announced that DX had come to new arrangements regarding the purchase of Menzies that were "fairer to shareholders".
He told The Loadstar: "The terms of the merger have improved for shareholders by 95%. The debt load is much lower and this will give the company much needed breathing space to get some of the issues we have identified resolved."
Under the revised terms, DX Group will acquire Menzies on a cash- and debt-free basis for £40m in cash and the issuance of new DX shares, representing 65% of its value.
"This is a significant step-down from the £60m purchase price initially tabled, which diluted shares by 75%," said Mr Meidar. "We [current shareholders] will therefore own, in aggregate, 35% of DX's enlarged share capital – a significant increase from the 20% initially offered."
Currently, Gatemore owns 21.3% of DX Group. With the new share issue, the value of its holding will be diluted to 7.45%, but Mr Meidar said this was a significant improvement on the original merger proposal which would have left Gatemore with just 4.2%.
He said: "The deal has restored a more productive working relationship between DX Group's board and its shareholders – it still needs to be finalised, of course, but they have shown a willingness to listen."
When the deal was announced in March, DX Group said once it was completed, the board would be enlarged by independent non-executive directors and Mr Holt replaced. The plans included the appointment of Menzies Distributions MD Greg Michael as the new CEO, Menzies' finance director Paul McCourt taking over as chief financial officer and DX finance director Daljit Basi becoming executive director.
When asked by The Loadstar whether any of this would change, DX Group declined to comment.
In a statement to the London Stock Exchange, Mr Holt said: "We are pleased to have reached this agreement and believe that the revised terms of the proposed transaction represent an attractive opportunity for all stakeholders of both companies."
Mr Meidar said he continued to believe in the long-term value of DX as a standalone business, due to its "leading position in document exchange, secure delivery and IDW [irregular dimension & weight] freight".
"We believe the shareholders will be pleased by the revised terms that have been agreed, which is why we have agreed in turn to vote in favour of the transaction," he added.