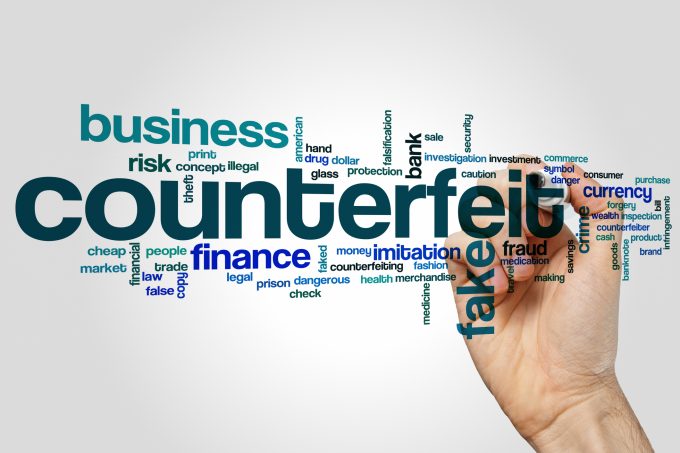 Some of the world's largest blue-chip shippers have expanded their fight against the trade in counterfeit goods.
They have called on maritime logistics suppliers, container carriers and the freight forwarders that coordinate shipments, to introduce policies to ensure they only carry legitimate trade.
The Business Action to Stop Counterfeiting and Piracy (BASCAP) group introduced a Know Your Customer (KYC) best practices agreement at this week's TOC Container Supply Chain event in Singapore, urging maritime operators to verify the legitimacy of their customers and take steps to identify high-risk shipments.
Alex Arena, security and brand protection director for South-east Asia at Unilever, explained: "Primarily, the goal is to limit and ultimately prevent the maritime transportation of illicit goods.
"Because established trading routes are exploited by counterfeiters, a great deal of reliance is placed on maritime operators to maintain stringent controls and ensure that they only engage with legitimate customers.
"The first step is to 'Know Your Customer', and this paper provides voluntary and recommended practices by which maritime operators can work as a first step to ensure that their customers are engaged in legitimate trade."
KYC was developed with the contribution of Maersk, MSC, CMA CGM and Kuehne + Nagel following a declaration of intent signed by BASCAP signatories in 2016, and Nina Ramesh, APAC region brand protection legal counsel at Proctor Gamble, said she hoped that the list of participants would be grow.
She said: "All the signatories in the declaration of intent have worked collaboratively for over a year with various working groups. We have had good response to the document, but of course, we would love to have more signatories.
"The intention is to promote best practice throughout the industry and raise everybody's standards, making sure counterfeiters do not have easy access to transportation of goods across oceans and rivers.
"Perhaps the future of this document could be to expand and become a standard used, and applied consistently, throughout the industry at global level," she added.
KYC advises maritime operators (defined as any entity that provides services in the maritime supply chain) to try to identify shipments by using keyword searches throughout the transaction process with shippers, from the point of booking, identifying high-risk loading and destination ports, verifying the identity of potential customers and ensuring due diligence of existing customers, among other measures.
Other supply chain sectors are also vulnerable to counterfeit shipments, added Sharmini Lohadhasan, brands counsel for BP in Singapore, who said the energy giant's lubricants product line had been a particular victim.
"The lubricants sector is not spared by the counterfeiters. As in the FMCG sector, we are seeing increased growth, especially in the online space.
"Our priority is to protect consumer interests. Within the lubricants sector, especially in this part of the world where consumers place a lot of trust in the hands of the workshops and the mechanics, we are constantly working with our business partners to educate and raise awareness on the impact of counterfeit lubricants.
"We adopt a holistic approach of working closely with our business partners and in recent years, we have been working closely with the authorities and eCommerce platforms to address the growing presence of suspect counterfeit lubricants."
She related to TOC delegates how less-than-container load counterfeit lubricant shipments were commonly consolidated in containers that carried other, legitimate, cargo used to "hide" the fake goods.