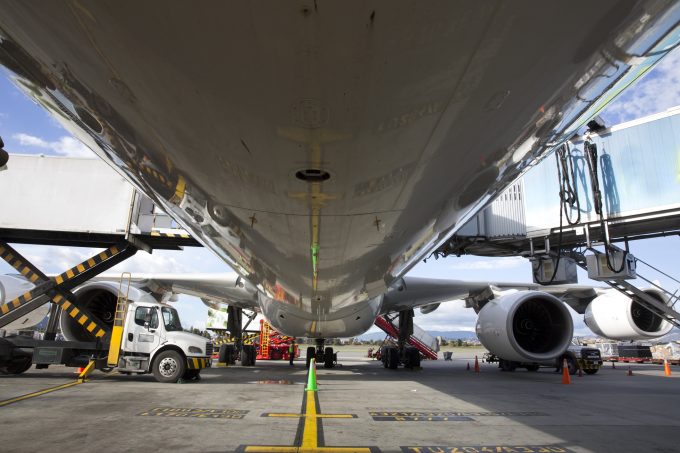 The air freight debate over all-in pricing versus individual surcharges appears to making a comeback – this time the impetus is with the shippers.
"Many customers are asking for fuel surcharges even when airlines don't have a separate fuel surcharge any more," reported Rich Zablocki, vice-president, global product development, North America, at CEVA Logistics.
"Shippers see it as a means to manage their expenses," he added.
Ironically, air freight shippers used to be at the forefront of the push to all-inclusive pricing. The European Shippers Council was one of the most vocal advocates of the scheme.
Many forwarders and GSAs also opposed individual surcharges, as they had to collect them from their clients on behalf of the airlines. For GSAs, the surcharge regime also meant lower commissions.
Since the beginning of 2015, a growing number of airlines, including the likes of Emirates, Qatar Airways, IAG and SAS, have embraced all-in pricing, but others still levy individual surcharges.
Lufthansa muddied the waters further a year ago when it changed its pricing mechanism to a rate plus one comprehensive surcharge, arguing that a surcharge was still necessary and reflected the volatility of external cost factors like fuel, exchange rates, airport charges and fees.
Recent indications from carriers that they intend to bring back surcharges drew heavy criticism from the forwarding community.
In the summer, Cathay Pacific was looking at an "airfreight adjustment" charge, while Cargolux announced plans to re-introduce a security surcharge. Both schemes came under immediate attack from forwarder and shipper organisations.
The large multinational logistics outfits hark back to the surcharge regime, noted Albert Saphir, president of logistics consulting firm ABS Consulting.
"All the major global air freight forwarders (DHL, UPS, Expeditors, etc) publish their own fuel, security and other surcharges that apply to all shipments, regardless of the airline or route used and regardless of the exact underlying costing," he added.
"They have it listed by regions: for example, as of August, UPS Forwarding's fuel surcharge from US to Europe is $0.90/kg."
It is up to forwarders if they want to communicate individual cost items to their clients.
"There is no legal obligation or otherwise commercial need, for the forwarder to break down the charges – in my view, that just creates problems, misunderstanding and extra work for all," said Mr Saphir.
He favours an all-in price structure, as he sees no benefit in a breakdown of individual surcharges.
"Bottom line amount is really all that matters at the end of the day," he said.
Jerry Levy, director of marketing at OIA Global, can relate to shippers' curiosity about individual surcharges.
"Customers get very suspicious with all-in rates. They like a breakdown of the costs," he said.
CEVA's Mr Zablocki wondered if airlines that had gone for all-in pricing could be swayed to bring back individual surcharges, and one European forwarder said he would not be surprised by such a move.
"When oil was expensive we had surcharges; when oil got cheap we got all-in rates. You get the impression the airlines do whatever suits them," he commented.
He does not find the juggling act between all-in rates here and air freight surcharges there particularly onerous. His company is using a market rate management programme, which can generate multiple quotes based on different surcharge mechanisms. Ad hoc rate discussions are added into the picture.