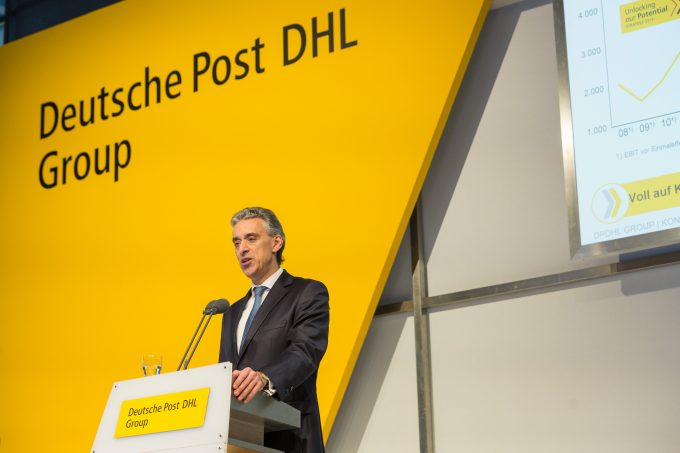 Deutsche Post-DHL group chief executive Frank Appel today had his contract with the company extended for five years, until October 2022.
"He shaped the group's Strategy 2015, which has effectively unlocked the company's revenue and profit potential," a statement said.
"With the group's new Strategy 2020, Frank Appel and his team are in the process of very successfully leveraging the structural megatrend e-commerce across all divisions of the group to further build on its global market leadership," it added.
A scientist by training, the 55-year old has a PhD in neurobiology. He joined the McKinsey & Co consultancy after he awarded his doctorate as a project manager in 1993.
In 2000 he joined Deutsche Post as its managing director of its corporate development and was promoted to the management board of Deutsche Post-DHL in 2002.
He took over as chief executive in 2008, and is currently also the interim boss of DHL Global Forwarding while the firm awaits ex-Kuehne + Nagel air freight chief Tim Scharwath to join it. Mr Scharwath, who is currently bound b1y a non-compete clause, was appointed to lead the division in the fall-out of the failed New Forwarding Environment IT transformation project, which cost the company €345m and saw previous forwarding head Roger Crook lose his job.