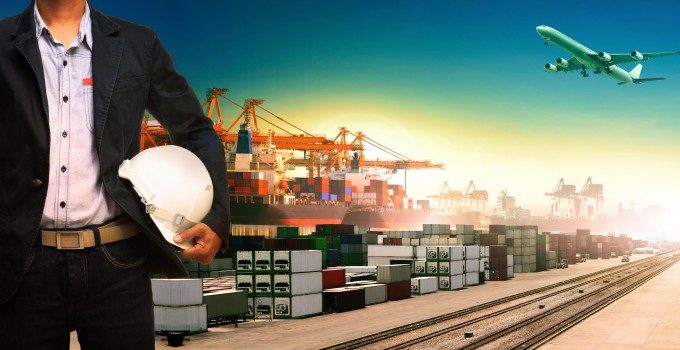 M&A activity in the freight forwarding sector is frantic today: Panalpina announced two acquisitions; UPS bought an Irish delivery firm; and Groupe Cat began talks with SNCF Logistics.
And it seems Panalpina's purchase of two forwarders in as many days does not mark the end of the acquisition trail – more buys are planned.
The group has acquired Denmark's Carelog and Kenyan forwarder Air Connection – less than a year after purchasing Kenya's Airflo.
The twin Kenyan buy forms part of a strategy aimed at expanding Panalpina's perishables activity, which also led to the launch of its Perishables Network brand last month.
A spokesperson told The Loadstar the acquisitions should be seen in the wider context of its corporate strategy announced in September.
"This strategy is comprised of four pillars, with external growth being one of them," he said. "So yes, there will be more acquisitions in areas that complement our services, provide access to additional capabilities and competencies, or that can accelerate growth in undeveloped areas."
Air Connection specialises in the export of flowers and vegetables from Kenya and, according to Panalpina, is the fourth-largest forwarder by volumes in the country.
Owner and MD Manjit Brar – who will remain as a consultant – said unlike most of Panalpina's flower exports from Kenya, his company specialised in direct shipments to customers.
"While Panalpina's strong with big charter shipments, our strength lies in smaller shipments on scheduled passenger flights to over 150 destinations worldwide," explained Mr Brar.
Panalpina noted that, with high volume growth, perishables had been a core area of development for the company.
"We recently announced our ambition to become the preferred global supplier of perishables logistics by 2020 with the Perishables Network," said the spokesperson. "Kenya is an important element, as one of the world's biggest exporters of flowers, vegetables and cuttings."
Unlike its logistics and sea freight divisions, Panalpina's airfreight business excelled last year, benefiting from an unusually strong peak to close 2016, both in terms of volumes and profits. Against a market average rise in volumes of 1-2%, the group surged 10%, leading to a 2% upturn in profits. It attributed some of its success to Airflo.
Managing director of Panalpina Airflo Conrad Archer said increasingly, buyers and producers of perishables wanted to source and sell directly.
"Direct shipping bypasses intermediaries, reducing touch points in the supply chain," said Mr Archer. "It removes unnecessary costs, potential delays and, most importantly, allows a fresher product to be offered to the consumer."
Alongside this, Mr Archer noted that the acquisition would increase the importance of "sophisticated" end-to-end solutions.
"Joining forces with Air Connection will offer additional opportunities to grow the perishables business in Kenya, especially with the export of vegetables, herbs and cuttings," he added.
Panalpina said that by merging Air Connection with its existing Kenyan businesses, the company would handle approximately 70,000 tonnes of perishables by air annually at a 3,000sq metre facility in Nairobi – due to be expanded to 4,000sq metres.
The Swiss forwarder also bought a majority stake in Carelog Freight Service and its subsidiaries.
"We want to increase our market share in Denmark," said Panalpina CEO Stefan Karlen. "The country has many export-oriented companies and its biggest industries, manufacturing, consumer, retail, fashion and healthcare, are industries we focus on and serve globally."
Hot on the trail of Panalpina, UPS has announced the purchase of Irish delivery company Nightline Logistics as part of a $2bn investment in its European infrastructure by 2020, and which would immediately position it as one of the top local forwarders in Ireland.
President of UPS International Jim Barber said Nightline would complement the company's existing services, "while increasing options for innovation".
"We also look forward to bringing UPS's extensive healthcare, hi-tech and other specialised logistics expertise to the many Irish companies that specialise in these markets."
Meanwhile, Groupe Cat said it had entered negotiations with SNCF Logistics for the acquisition of vehicle transport subsidiary STVA.
A statement said that, subject to the completion of these negotiations and the necessary authorisations, the Cat group would integrate STVA into its organisation.
"Thus pursuing our external growth strategy to become one of Europe's leading vehicle logistics operators," the statement continued.