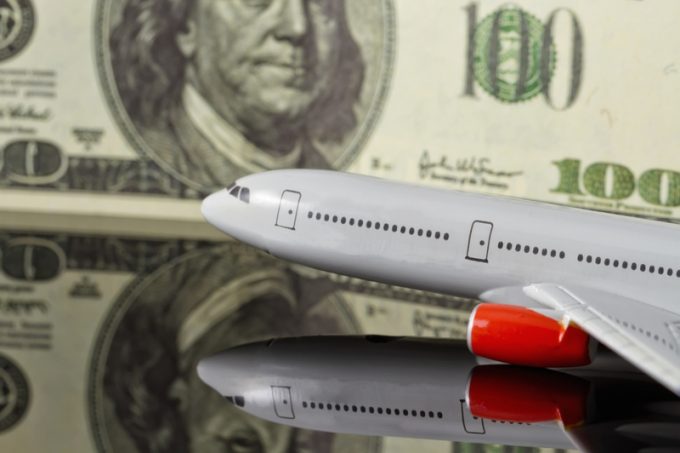 Air freight forwarders have accused some airlines of exploiting the spot market by cancelling scheduled flights and not providing sufficient capacity.
As rates have risen over past months, shippers have struggled to secure space, which they claim airlines have strictly controlled.
"We observe carriers applying more and more dynamic pricing, especially on constrained routes," Ingo-Alexander Rahn, global head of air freight for DHL Global Forwarding told The Loadstar.
"They actively manage their yields by exploiting the ad hoc market; in some situations even in a less-than-desirable way by cancelling scheduled flights. This must then be compensated via charter flights to ensure a smooth cargo movement."
Brain Bourke, vice president of marketing at SEKO Logistics, believes the market is 'not working' properly.
"Airfreight has always been dynamic in its pricing, as peak periods will produce creative pricing to guarantee service. However, it is important to remember that in many areas of the world, the market is in fact not working.
"We have seen shippers with product that needed to get on the shelves yesterday in markets like Vietnam, where a lot of production has moved, without the capacity that will eventually follow.
"These markets are experiencing the perfect storm as a new manufacturing hub at the exact time demand has been spiking.
"Because we are a forwarder, we are offering multimodal options that mitigate many of these market failures, but you'll notice that price is not the issue, but rather space and speed."
Another air freight forwarder said Asian airlines were in particularly buoyant mood ahead of contract talks.
"Forwarders are asking for more contract space, which is driving carrier confidence. Some are trying to reduce their committed space to increase free sales and take advantage of an expected tight market next year."
Control of the market in this elongated peak comes as carriers look to set contract rates for next year – expected to rise 15%-20%.
"With demand continuing to rise, and in many cases spike, as well as no significant new freighter capacity entering the market, we are fully expecting the mismatch of tight space and increased global consumer e-commerce demand to continue to push prices up through 2018," said Mr Bourke.
However, forwarders have been careful to say that rate rises are merely a market correction.
"Next year will be pricey – or a correction I would say," noted one European air freight forwarder. "Rates have been too low and unsustainable for a long time.
"Now the supply versus demand situation is balanced, carriers are dictating the costs, which are just that – cost-plus – instead of carrying cargo at any price to fill the planes. Dynamic pricing is the model of choice these days, especially with the freighter operators."
Mr Bourke believes higher rates are the 'new normal'.
"We are expecting a continuation, and even an increase, through next year.  We expect to experience the same spikes in rates mostly through the Chinese new year, but even after the market settles, it will settle to a new normal of consistently peak-like conditions.
"We used to talk about the peak season traditionally beginning in July going through November and mostly involving ocean, but the peak is now all year, spiking October to December and including mostly airfreight and parcel/express."
However, one forwarder noted that shippers were still not ready for higher prices.
"I think customers have seen a tough Q4, in terms of rates and delays, but I don't yet think the mentality is ready to accept this into 2018. But it has to happen.
"After a number of years in the wilderness, it looks like space is becoming king again in Asia."
Capacity will clearly be critical and DHL Global Forwarding says securing it is key to its strategy.
"It's likely that the air freight demand will stay high within the next months," said its global head of air freight, Mr Rahn. "Volumes will likely grow also in the upcoming months.
"The market is changing more and more from a buyer's to a seller's market, but we are well prepared. We have, for instance, signed significantly more block space agreements on the main routes and secured additional charters on transpacific as well as European routes. These capacity preparations ensure a smooth service to our customers.
"The new normal is to cater for sufficient access to capacity."
However, one forwarder warned airlines: "The market is cyclical and rates will fall when cargo drops off and it switches from a carrier to a shipper market."
Tomorrow: how e-commerce has fundamentally changed the air freight market