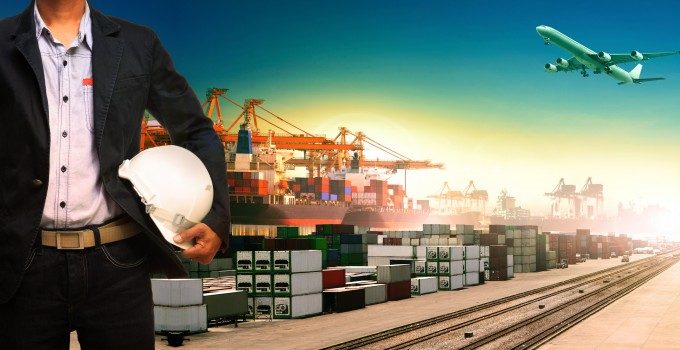 Forwarders and airlines are looking to start negotiations for services next year, and are figuring out how much capacity to book.
After record high demand – and prices – in 2017, forwarders were keen to lock-in capacity in advance this year, while airlines were equally keen to hold some space unblocked to capitalise on late-booked cargo when spot prices were high.
Both sides have suggested that contracted space last year fell, from about 60% to about 50% of total capacity.
"It's been a balancing act, to get the right amount of contracted space and ad hoc," said Robert van de Weg, vice president sales and marketing for Volga-Dnepr Group.
"You can't play that game with regular customers. But we did trim our commitments globally, from 50% to 60% contracted space, by 10-15%.
He explained: "In Asia, the tactics of reduced blocked space agreements (BSAs) seemed to pay off this year. In Europe, it has not.
"The BSA policy resembles hedging in financial markets  – it's about educated, but entrepreneurial, decision-making; you never know you are right until you have hindsight."
One air freight forwarder told The Loadstar: "We just see it as a way of hedging. If the market is tight, we want BSAs. The spot market hasn't gone up like it did last year.
"We probably locked-in about 45% and we were more than happy. We'll probably do the same next year. I expect there's more capacity coming in, and I can't see it being a stunning year for air freight. The PMI is falling and there is a lack of confidence in the market."
Volga-Dnepr Group is currently discussing what commitments it aims to make next year, said Mr van de Weg.
"Forwarders are doing the same thing, on the other side. Both sides want to balance risk and costs. It's also psychology; you don't want to be fully exposed, you don't want to bet it all – and you want to sleep at night.
"We don't fully know yet how this year has worked out for both sides. It's a bit of a chess game.
"The forwarders need to see their 'BSA P&L' – and so do we. It's important to know that before going into negotiations. If the forwarders have stacked up losses, we'll come into the next meeting with a black eye as they will aim to recover."
The forwarder agreed negotiations tended to be tougher in air freight.
"The forwarder's job is to make money out of freight. Shipping lines get direct business from shippers with different drivers – the logistics is not their main revenue stream. Airlines have to negotiate more, as their main customers rely on the freight market to make a return."
Both parties noted that this year's slack summer season had been slightly better than normal.
"This year, lots of people committed to aircraft charter capacity, and the slack was in the summer," said Mr van de Weg. "Some lost money because it was slack, but then you had Nippon Cargo Airlines' fleet partially out, so the slack was absorbed relatively quickly."
The forwarder added that one of his main retail customers had decided to bring in a lot of shipments during June and July, when the market was cheaper.