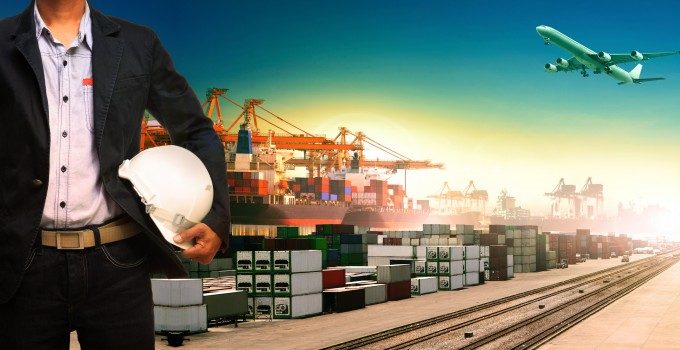 It is no secret that the UAE carriers are struggling. Rumours about Emirates in particular have reached new heights, with dizzying (and probably wildly inaccurate) numbers about daily losses being bandied about.
There are some changes to its cargo staff; it is said to be afflicted with low load factors; it reportedly pulled its stand at Air Cargo Africa.
Etihad, meanwhile, has perhaps avoided the worst of the rumour mill, perhaps by confessing last year to problems, mostly based on the lack of profitability in its equity partners, but no doubt compounded by problems at home caused by its capacious neighbours.
Speculation over a merger between the two carriers has been denied by Emirates president Tim Clark (who has hinted at leaving the carrier), in Bloomberg, but confirmed by "several sources" to Handesblatt, which reports that the UAE ruling families have indeed been talking about their airlines.
And it seems as if Etihad is gearing up to be in pole position: when you fly you can't help but notice the emphasis in the many announcements, indicating it is the most important carrier in its home country.
"Etihad Airlines, the national carrier of the UAE", based in "Abu Dhabi, the capital of the UAE".
It drums the point home, staking its claim to a key role in the country. And Abu Dhabi's rulers are believed to have some ownership of Emirates after Dubai underwent its financial crash.
But all of this was very much the 'elephant in the room' when outgoing Etihad chief James Hogan addressed an audience at the World Cargo Symposium in Abu Dhabi this week. There was little suggestion of any trouble.
"When an airline grows that fast, it's appropriate that it evolves," he said. "For all the Gulf carriers, the key focus is how to take advantage of the crossroads [of the Middle East]."
But while he talked about tackling the three US majors, calling for fair and open skies, there was no hint that problems may lie closer to home.
Potentially significant structural changes will no doubt make life harder for David Kerr, head of Etihad Cargo, where the consultants have been restructuring the division.
But, said Mr Kerr, the changes are not wholesale, just "tweaks".
"We are 13 years old; we have grown and we need to ask, what do we need to do for the future? It starts with what we do, and what do our customers need. It's a good healthy process to go through. It's more tweaks, there are no fundamental changes," he told The Loadstar.
"We are adjusting capacity and slowing growth. It's important to be responsive to market opportunities."
The airline last week took delivery of another A330F, taking its freighter fleet up to a hefty 10. In response, it has cut some short-term wet lease capacity provided by Atlas Air.
"We've ended that contract and there are none of its tails on our AOC, but Atlas is still a partner of ours," added Mr Kerr.
Its main focus now is where to put that capacity. In January, Etihad Cargo took over the sales of much of Alitalia Cargo's network.
"I wouldn't rule out the possibility of moving freighters," said Mr Kerr. "We are doing charter operations with Alitalia. We will look at the network combinations, traffic rights solutions.
"Alitalia has a fantastic network, and a significant market in Europe. We have complementary capacity, and are building a new team in Italy."
Famously, rivals Lufthansa and Etihad put aside at least some of their differences when they announced a partnership last year. Cargo is included in that relationship and "is part of the discussions".
Acknowledging that Lufthansa Cargo prefers deep relationships, evidenced by its metal-neutral partnerships with ANA, United and now Cathay, Mr Kerr said he was "open to all models".
Etihad Cargo has other partnerships too: it works with AirBridgeCargo in Houston; Aer Lingus Cargo on the Atlantic; and Royal Air Maroc; as well as its joint venture with Avianca.
But while the focus is on the partnerships, it is all too easy to be silent about the tough times at home. Mr Kerr acknowledged that Etihad was in "a highly competitive market, where everyone has grown across the board. We are exposed to more of those".
But he insists: "We all have different networks and different focuses.
"We are seeing a rationalisation of capacity. Realistic pricing is key – but it's [difficult in] a highly competitive market with overcapacity," he admitted.
It will be tough, perhaps, to make any significant decisions until the new strategy of the company is devised once a new boss comes in. But with cargo revenues accounting for 20% of the group's airline operations, the cargo team is likely to be a significant voice in the event of any major changes.
But whatever the airline and its compatriot do, competition in the Middle East will remain high. Not only does the UAE face significant rivalry from Qatar and Turkish, but, as FlightGlobal vice president David Hoppin noted, the region has three other problems: Saudi "waking up"; Iran as a driver of transhipment cargo; and growth in India.
"Seismic changes", he said.