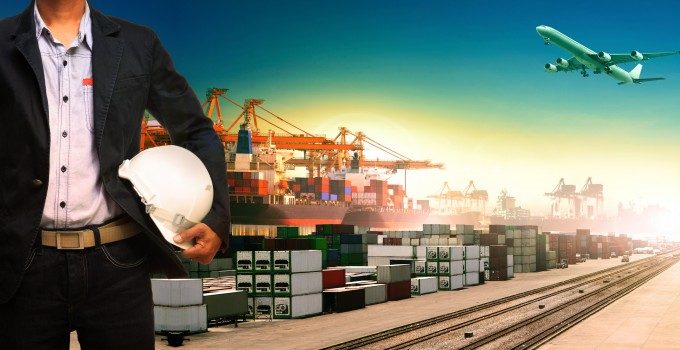 Fourteen racehorses bred in Hungary were flown to China last week, on board a Cargolux Boeing 747. The Friesian and Shagya Arabian horses, trained specifically for combined driving, took off from Budapest Airport in special freight containers, accompanied by a team of carers and vets, on their way to a new owner, via Luxembourg.

More than a dozen Hungarian racehorses were waiting to board in a ground handler's warehouse at Budapest Airport, in special freight containers, prepared with great care for the long journey to Beijing and then to Wuhan. They were placed in the cargo hold of Cargolux's modern Boeing 747-8F; animals of this size can only be transported by air over such long distances, and only on board large aircraft types. From the Hungarian capital, they first made their way to Luxembourg, where they were prepared for the 12-hour flight to Beijing at the airline's live animal station.

According to Hungarian equestrian website lovasok.hu, since the 2008 Olympics and the economic upturn, horseback riding has become increasingly popular in China, with more than half a million people riding on a regular basis per year. Demand for the sport, breading horses, and the market for importing horses are growing dynamically. Hungary received the required permit for the aerial transportation of horses at the beginning of 2016, and this was the first live horse shipment from Budapest Airport to China.

Chris Nielen, VP Sales for Cargolux Airlines, commented: "The transport of animals is an important part of our core activities. We have an unparalleled expertise and a team of highly qualified professionals to ensure the welfare of the horses. We invested in new horse stalls that guarantee the wellbeing of the animals and a state-of-the-art of transport."

Dénes Szigeti, Air Freight Manager – Hungary for Hellmann Worldwide Logistics, which organised the transportation of the 14 horses, said: "These were unforgettable moments in our company's life and we are really proud of this success story. We were making history; no forwarder has ever transported horses from Budapest Airport to China directly by regular flight. Our whole special live animal team was working on this transportation project side by side which was a great success. Special thanks to the Hungarian live animal team for their dedication and hard work and also special thanks to all of the involved parties who helped us. Our dream has come true."

Budapest Airport handled more than 72,000 tonnes of cargo in the first half of the year, an increase of nearly 20 per cent compared to 2016.

René Droese, Property and Cargo Director for Budapest Airport said: "Given the growth in live animal exports, Budapest Airport plans to build facilities dedicated specifically for animals in the new cargo base to be constructed over the coming years. Thus, in a few years' time, it will be possible to fly almost any animal requiring special treatment or care from Budapest Airport, to any part of the world."

Budapest Airport is transforming its cargo facilities as part of its EUR160 million (HUF50 billion) BUD:2020 Development Programme, which includes two recently opened state-of-the-art integrator buildings, and a dedicated freight centre called Cargo City, due to be completed in 2019.