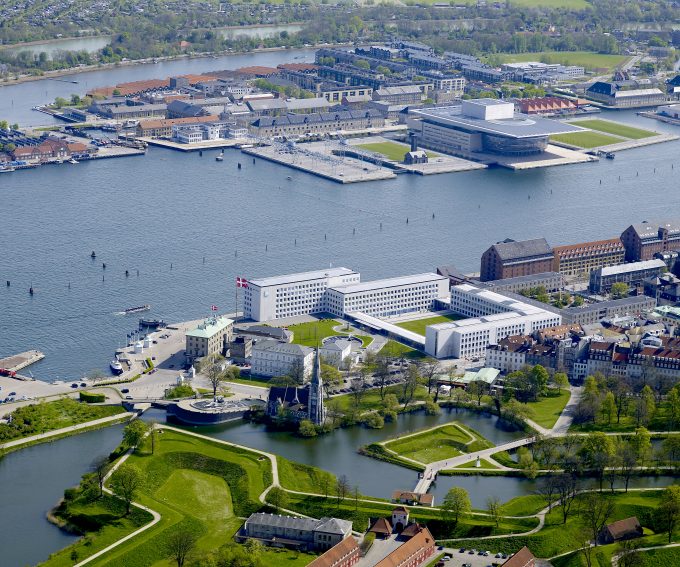 Despite Maersk saying it is not "where it needs to be", the first quarter was certainly kind, with the carrier recording a 33% bounce in profits on the back of a 2.5% upturn in revenues.
Group revenue hit $9.5bn, generating $1.2bn in ebitda over the three months and, although it reported a group-wide net loss of $104m, chief executive Soren Skou told investors he was pleased with the performance.
"We have had a reasonably good start, continued to improve profitability and, while not where we need to be, the little bit is good," he said.
"We are beating everyone this quarter, although we are still waiting on CMA CGM, and we aim to continue to grow ahead of the market."
Mr Skou attributed the growth in its ocean business to the 3.9% increase in rates the carrier was able to push through, even with volumes dropping 2.2% compared with 2018.
Overall, the division reported a 42% upturn in profits, returning an ebitda of $927m for the three-month period, "driven by higher freight rates and demurrage and detention, partly offset by lower volumes".
But the period has also been notable for the carrier's transformation strategy, which this quarter included the hiving-off of its gas operations.
"We made good progress on the transformation, completing the separation of the energy businesses and further integrating and improving our product portfolio," said Mr Skou. "This resulted in a solid cash return on invested capital and delivery of synergies, getting us closer to our target of $1bn by end of 2019.
"Non-ocean revenue and gross profit in Logistics & Services grew, but needs to accelerate in the coming quarters."
Amid the transformation, the success of smaller divisions will bolster confidence; terminal operations recorded a near-9% jump in revenue to $991m, driving profits up 9% to $267m.
Its logistics division managed to increase profits 13% to $51m, despite a 0.5% decline in revenue to $1.25bn, which it said was driven by lower air freight forwarding income.
Looking forward, Mr Skou said the company's aim was to grow in line with the market, adding that on the ocean side it would be increasing margins through improved utilisation.
"We will be doing scrubber installations over the year, so some ships will be in dry dock for six weeks, but we will use charters to plug these holes," he explained.
"Even so, we believe we can improve capacity by utilisation and therefore keep the same number of vessels rather than bringing new ships in to help build this."