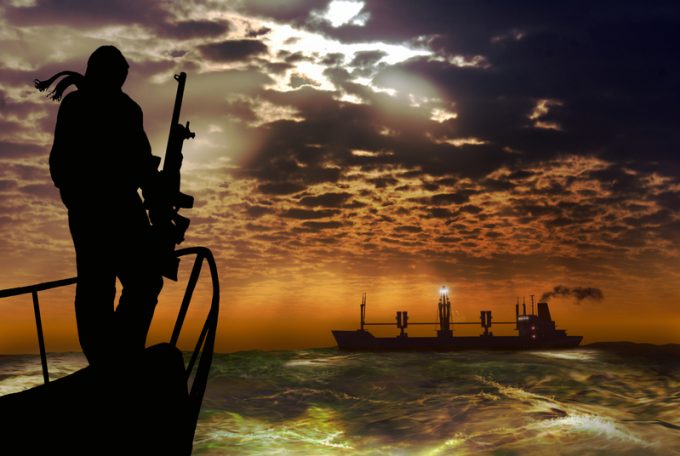 Despite piracy on the world's oceans falling "significantly", the International Maritime Bureau (IMB) has reported a worrying increase of violent hijackings, resulting in the abduction of 44 individuals this year.
IMB said there were 37 armed piracy incidents in the first quarter of 2016, compared with 54 during the same period last year.
The Gulf of Guinea appears to be the most affected area, with 16 crew members taken from chemical and product tankers in four incidents.
Bulkers, oil tankers and vehicle carriers have been targeted near ports, anchorages, coasts and rivers,  and IMB has called on crews to be vigilant and take preventative measures, such as anti-piracy watches.
IMB director Pottengal Mukundan said: "Reports indicate unacceptable violence against ships and crews in the Gulf of Guinea, particularly around Nigeria. The current increase in kidnappings is a cause for great concern."
In Q1, three vessels were hijacked and 29 boarded, with 26 crew members kidnapped for ransom and another 28 held hostage. Vessels were targeted as far as 110 nautical miles out to sea.
IMB has also reported ten minor incidents involving theft by armed thieves targeting anchored vessels off the coast of India. Seven attacks took place near the port of Kandla, more incidents in the first quarter than all of 2015.
The bureau said there had been a complete absence of attacks off Somalia, although Somali pirates are thought to be holding 29 crew for ransom.
There were also no reports of any hijackings in South-east Asia, which saw a string of attacks between April 2014 and August 2015. There were four reports of minor thefts off Indonesia, far below the 21 incidents reported in the last quarter of 2015.
The Philippines witnessed the third hijacking of the year, when pirates attacked a tug with a coal-carrying barge just off the Omapoy Islands.