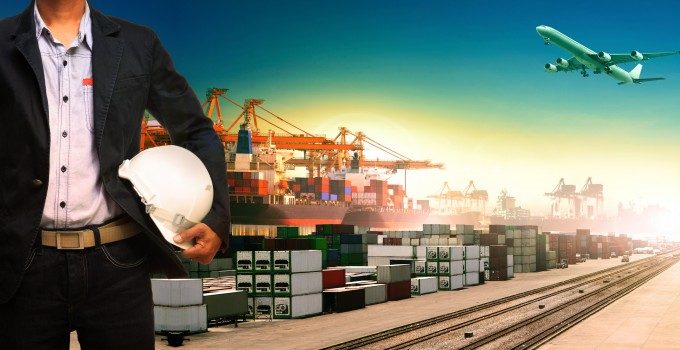 E-commerce growth and a wide range of services helped FedEx yesterday report buoyant earnings, above analyst expectations.
Fourth-quarter revenue totalled $11.8bn, up from $11.4bn in the previous year, with net income at $730m. Full year revenues were $45.6bn and net income $2.1bn.
The ground segment, which supports online trading, saw an 8% rise in fourth-quarter volumes, and revenue was up 2%. Freight, meanwhile, saw a 12% rise in revenue, as weight grew 2% and demand for the priority service rose 14%.
Henry Maier, CEO of FedEx Ground, said in an earnings call: "We are uniquely positioned to ride this wave that e-commerce is generating. It's a portfolio play, with SmartPost for customers who want to offer free shipping, and then FedEx Home Delivery for high-touch, high-visibility customers. Our customers increasingly are telling us that they want the option for both services."
While the results must make eye-watering reading for many companies outside the highly efficient integrator networks, perhaps the biggest news is FedEx's decision that from January next year it will introduce dimensional pricing – previously only in place for packages measuring three cubic feet or more.
While the company declined to say what additional revenue the change might bring, it said it would help customers move to more efficient packaging, and most analysts suggest that the change – also to be introduced by rival UPS – could force up costs for shippers and trigger similar change throughout the industry.
"It could have a major impact on e-retailers – higher costs and possibly the end of "free shipping" and/or passing these costs on to the customer," said Cathy Roberson, analyst at Transport Intelligence. "I can see it hurting shippers."
But, she added: "Not keeping pace with rapid changes in e-commerce could be an issue, as seen during the 2013 holiday season. There's a big need to be agile to answer the needs of e-commerce, and UPS and FedEx have been slow to react. I think the 2013 holiday season was a wake-up call."
FedEx hinted that pricing might also change at FedEx Freight.
"We operate in a very fragmented LTL space, and we are certainly aware of some of the optional dimensional density-based pricing that is being offered in the segment," said Mike Glenn, president and CEO of FedEx Services.
"We will consider any opportunities to more efficiently price the LTL service. I think it is important to note that the class system that is used today is overly complicated. That doesn't mean the change occurs quickly. We will continue to evaluate the opportunities and work with customers, but I think it would serve the industry well over the long haul if the LTL pricing environment was simplified."
Chairman Fred Smith also urged the US government to increase federal standards on trucking capacity.
"If the federal standard were increased, there would be millions and millions of fewer miles driven per day.
"So the entire industry is behind this and we're very hopeful it will pass in Congress soon. It's safer, it's more efficient and it's less fuel – and it's in exactly the same vein as this dimensional weight increase."
The company added that its ability to offer a variety of services, priority (one to two days), economy (three to four days) as well as ocean forwarding, had boosted its customer offering. Dave Bronczek, CEO FedEx Express said: "We now can go to a customer and bundle the whole portfolio in a way that we couldn't do in the past."
While FedEx noted a strong US market, analysts are also looking at its international growth, particularly in Asia.
It has recently opened a hub in Osaka – "one of our better strategic initiatives" – and next year it is set to complete its new hub in Shanghai, tripling current capacity. Unashamedly looking at the manufacturing market to add to its parcels business, FedEx hopes to capitalise on aircraft parts, industrial equipment and healthcare in China.
"I believe it can gain growth in China and India, from an international perspective," said Ms Roberson. "The domestic markets are still dominated by local players, and international companies such as UPS and FedEx are perceived as having high rates for the domestic markets.
"FedEx has done a good bit in India's market – opening and partnering with convenience stores for drop-off points, for example, along with acquisitions it has made. Will it be enough? It's hard to tell."
Mr Bronczek noted that FedEx was enjoying a stronger Mexican market.
"We see a lot of trade back and forth from Mexico to the United States, it's increasing. A lot has shifted out of Asia … into Mexico. So the acquisition we made several years ago now is very valuable for our going-forward profitability."
FedEx upgraded its expectations for the coming year, expecting industrial production growth of 3.6% this year and 3.7% in 2015. It predicts global growth of 2.7% this year and 3.1% next.
One of the challenges for the company, however, must be fuel prices. But, said Mr Smith, the company's ability to offer different options to customers would help it retain business.
"With things that are going on in the Middle East, [fuel price] is a big wildcard. And so we want to make sure that we call that out as a risk. It's also a possible opportunity.
"But if fuel prices continue to go up, there is also the elasticity impact of the size of the fuel surcharge to how our customers react to that in terms of the selection of the service that we're providing."
Ms Roberson said FedEx would need to keep up with trends in the US.
"Express is its largest division and the external environment, such as increasing oil prices and any economic downturn or disruption in/outside of the US, could adversely affect earnings – as we have already seen – hence its restructuring."
The earnings call transcript is available on Seeking Alpha, here. The earnings release is available here.