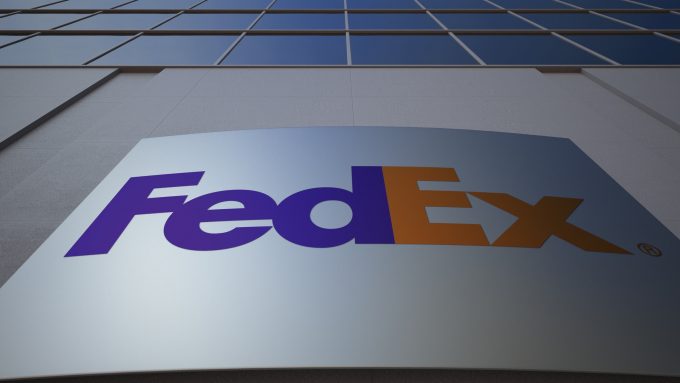 FedEx believes the the cyber attack which hit its subsidiary TNT will cost $300m.
It's the same amount fellow sufferer Maersk attributed to the NotPetya attack.
The attack hit the company in several ways financially, predominantly through lost revenue, but also via third-party costs for recovery, and a higher tax rate owing to reduced international earnings.
However, chairman Fred Smith said: "I strongly believe FedEx will emerge from the cyberattack as an even stronger, more resourceful company."
While the intra-Europe business recovered quickly, higher-yielding international shipments were hit harder – and continue to be so, said FedEx yesterday. Full IT capabilities should be restored by the end of this month.
"It is taking longer to restore our international business due to the complexity of clearance systems and business processes," said CFO Alan Graf in an earnings call yesterday.
"We are now focused on finalising the restoration of certain key customer specific, specialised solutions and systems in time for the peak season."
Other expenses from the attack, which hit the first-quarter operating income, included enhancing the IT infrastructure, as well as extra staff and provisions to aid recovery.
"While significant progress has been made on restoration of our operations and IT systems, TNT revenues, volumes and profits remained below pre-attack levels," admitted Mr Graf.
"As we look ahead to the remainder of FY18, we expect to experience ongoing but diminishing financial impacts from the cyberattack in the form of lower revenues and higher investments to further improve and strengthen our IT infrastructure."
FedEx said it was reconsidering an insurance policy to cover cyber attacks, as policies were improving. "For a long period of time it was very thin, it didn't cover a lot of things."
The attack was the result of a nation state attacking Ukraine and companies which do business there, revealed Rob Carter, CIO. "It is widely believed that these were weaponised cyber tools stolen from the US government."
There was, however, an upside. Not only has TNT's security "much improved", but it has also accelerated the integration of TNT and FedEx, expected to be complete by 2020.
Customer retention at TNT was helped by the FedEx air network and TNT European road network, said Dave Bronczek, president, noting the new 777 intercontinental flight as well as its 757 service from Stansted to Geneva. The company also accelerated planned upgrades at Liege.
"As a result of this crisis, we have emerged stronger," said Mr Bronczek.
Overall, the integrator said, it was seeing improvements in the global economy, with the best trade volume growth since 2011, and FedEx's forecast for the year was "mostly unchanged".
In US domestic express, yield per package – excluding fuel surcharges – rose 4% in the first quarter. Despite the cyber attack, international export package revenue rose 4%. Ground volumes and yields grew, aided by the growth in ecommerce.
In FedEx Freight, results were "outstanding", with revenue per LTL shipment up 4.9% and operating income up 30% to $176m. Operating margin rose 10%.
As usual, the integrator announced rate rises for January, of 4.9%.
But first it must get through the peak season.
FedEx is hiring an additional 50,000 staff and has increased working hours for existing employees, saying it has taken a "surgical approach". Peak charges will only affect oversized packages. And customers will have an increase in pick-up and drop-off services, with 8,000 recently added Walgreens locations.
FedEx is also expanding its fulfilment capabilities. It opened its first facility in February, its second in June, with another in California this month. It is aimed at companies which manage between 50 and 2,000 orders a day.
Total revenue for FedEx in its first quarter was $15.3bn, up 4% from a year earlier. Operating expenses rose 6%, while total operating income fell 12% to $1.1bn. It resulted in net income down 17% to $596m.
You can see the full results here, and the earnings call on Seeking Alpha here.