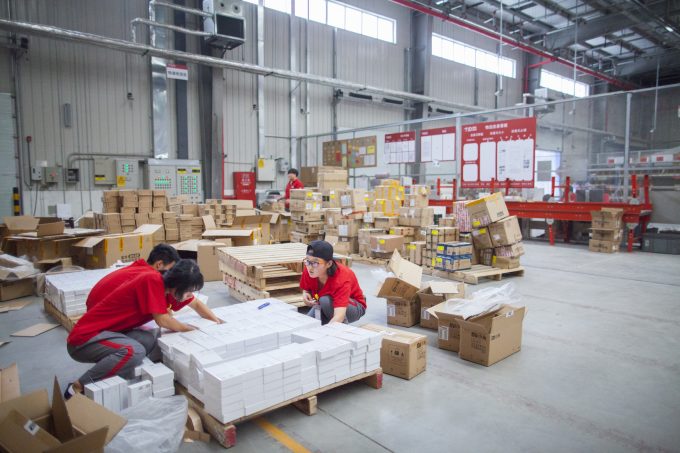 As the US implements the third stage of tariffs in the escalating trade conflict with China, logistics providers and importers are concerned whether systems in the US will be ready to cope with the list of goods affected in this round.
From today, [September 24] some $200bn-worth of Chinese goods is added to the lengthening lists of merchandise subject to tariffs, initially hit with a 10% tariff, which is set to be elevated to 25% at the end of the year.
In July, the US administration published a list of thousands of Chinese products to be affected in this round, but subsequently several hundred were removed.
Still, there are concerns that the large number of goods, combined with a relatively narrow time window for the implementation, may cause problems and confusion in the coming week.
Setting all systems to process these entries is not a matter of flipping a switch, noted Sandra Scott, senior director of compliance at SEKO Logistics.
"This does not only affect the customs systems; you're looking at the trade system," she said, adding that in the previous two rounds of tariff implementations, there had been more time to prepare.
Moreover, the list of goods affected is significantly longer this time. The first two rounds targeted imports from China worth $50bn.
There have been concerns that US Customs & Border Protection (CBP) is becoming "seriously stretched".
Traffic volumes have cascaded, due to the rapid growth of e-commerce, which has been partly fuelled in the US by the decision to raise the de minimis threshold for duty-free personal imports from $200 a day to $800.
What has aggravated the situation for e-commerce flows arriving as regular freight – as opposed to mail or express parcel shipments – is that there is no automated interface with Customs to clear this traffic handled by forwarders and brokers, under Section 321 for de minimis shipments.
Whereas mail agencies and integrators can file electronically for Customs clearance, other e-commerce traffic has to be processed with paper documents, as the Automated Commercial Environment – the regular system for electronic customs clearance submissions – does not support de minimis shipments.
"We need an automated lane to submit Section 321 shipments through ACE," Ms Scott said.
CBP top brass have declared the establishment of an automated pathway for this traffic its top priority for ACE. The agency has obtained the necessary funds for this and is currently working on the system.
It is unclear, though, when this will be ready, Ms Scott said. She pointed out that other government agencies, such as the Food and Drug Administration, have to bring in their requirements too.
Until the platform is ready, Section 321 shipments have to be cleared with paper documents. So far, CBP has managed to avoid serious delays, but the burden of high traffic volumes, combined with the task of tariff implementation and checking plus calls for greater scrutiny of e-commerce for illegal drugs shipments, is pushing the agency to the limits.
"I can't say there is no concern about delays," Ms Scott said. "You need good communication with CBP at the port through which your goods are entering the country."
She added that processes varied from one port to the next.
"Communication with your local port is critical," she stressed.