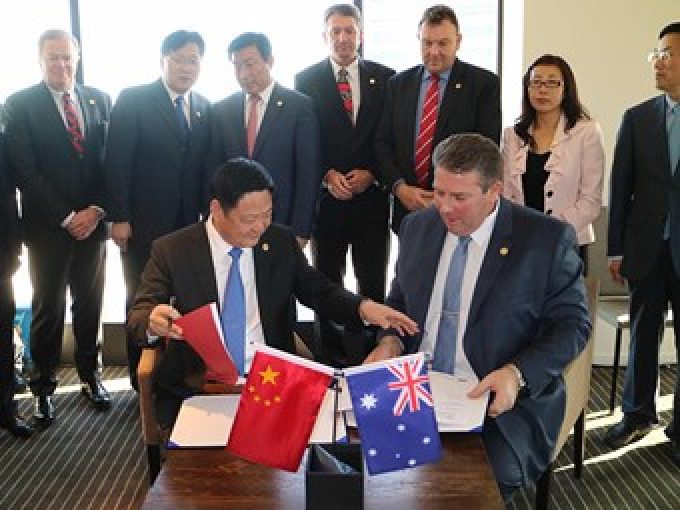 Australian container line Great Southern Shipping (GSS) filed for insolvency on 23 December and will hold a first meeting of creditors in Sydney on 9 January to consider the liquidators report.
Last May, GSS launched an ambitious joint venture with Rizhao Port Group in China to operate an express weekly domestic service for Australian exporters and importers with a rotation of Rizhao, Shanghai, Brisbane, Sydney, Bell Bay (Tasmania) and Freemantle.
GSS said it was investing in 21,500 two-pallet-wide high-cube containers and would deploy Australia-flagged ships to offer both a deepsea and coastal service, challenging traditional road and rail links connecting east and west Australia.
Five 2,500 teu ships were to be deployed, increasing to 10 vessels as its coastal trade developed, promised GSS chief executive Paull Van Oost.
However, according to Alphaliner, GSS managed only three sailings in September and none was completed, due to disputes over unpaid charter hire. Further, Alphaliner reports, containers loaded in China were stranded on the three ships involved: the 2,526 teu Wehr Trave and Wehr Warnow and the 2,564 teu Imara.
"The GSS service was plagued by cash flow problems and financial claims between cargo owners, freight forwarders, GSS Line and vessel owners," said the analyst.
Two other ships stemmed to join the ill-fated service in October were withdrawn by their owners and eventually sold for scrap.
Interestingly, according to Australian media reports, in the week following GSS's insolvency, the former president of Rizhao Port, Du Chuanzhi, was held by Chinese authorities as part of a corruption investigation, which also resulted in the firing of 89 middle managers at the port.
Elsewhere, the fallout of Hanjin's bankruptcy continues after shareholders of South Korea's Samra Midas Group voted against acquiring the Asia-US trade assets for its bulk shipping subsidiary Korea Line.
But a deal may yet still take place on a standalone basis. According to a stock exchange filing by Hanjin on 2 January, the price has been reduced to $23m, from $31m, excluding Hanjin subsidiaries in the US, China, India, Vietnam, Malaysia and Singapore, which will now presumably be wound up.
Local press reports, quoting sources at SM Group, suggest the purchase will take place this week and the operation will be launched under a new SM Line brand in April.
An end-of-year surge in container spot freight rates on the route, which last Friday leapt by 25% between Asia and the US west coast to $1,923 per 40ft, may have encouraged the SM board to take a chance on operating the business as a separate limited liability concern.
However, in the aftermath of Hanjin, and GSS, it remains to be seen whether shippers still have the stomach for risk, regardless of the rates being offered.