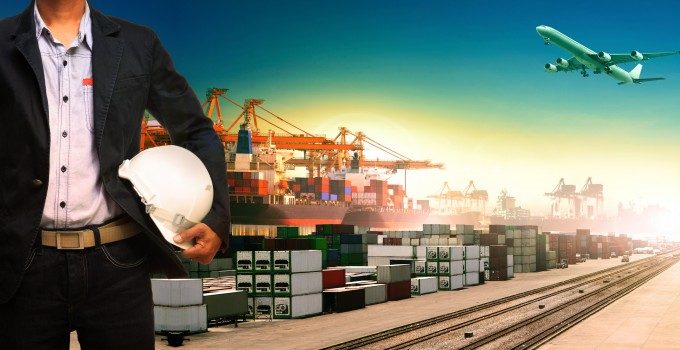 Luckily for Cargolux (expected any minute now to announce that it is one third owned by new kid on the block Qatar), Middle Eastern and Asian carriers will dominate the market over the next 20 years, seeing off their doomed European rivals. Well, so said Cargolux's Robert van de Weg, speaking at the Freighters World Conference in London last week. 
It was a pretty upbeat affair. Which makes a pleasant change from the last three years' worth of conference grumbles. (Unless you are a European carrier of course, when the word "doom" came up only too often.) But if you like to believe the professional forecasters, then even the most pessimistic outlook for growth, from those cautious Dutchmen at Seabury, looked relatively cheerful at 4.6%, on top of record demand in 2010. 
And while yields may still be below pre-crisis levels, the peak season this year could be a good one and next year should see more strengthening, said our man at Cargolux. 
Again, unless you are European. Van de Weg made the point that not only do the Europeans have to deal with weak economies and legacy issues, which are not a problem for the Middle Eastern mob, but the carriers tend to have no long term 
management 
vision. 
Meanwhile, Michael Steen, surely the most optimistic man in air cargo, (along with new "lifetime achiever" Ram Menen), had only upbeat news. 
 – 2010 was a record year for commercial air freight demand. 
 – Air cargo has become a strategic supply chain tool. 
 – The Asia trade flow imbalance is steadying
 – Capacity will remain tight
But perhaps his best insight (in what will surely become a popular conference chart), showed that air freighting clothes can increase garment manufacturers' profits. 
While 94% of clothing goes by ship, Steen pointed out that the impact on profits of overstocks and stock-outs were not often considered. If the unit price of a blouse is $10, and the manufacturing cost $3, air freight cost $0.80 and storage $1.60, manufacturers would gain a $4.60 accounting profit by air and $5 by sea, (which has higher storage costs). 
But Steen added that an average reduction in profit due to overstocks and stock-outs would make the actual profit $2.10 for air and $1.20 for sea (although it is hard to verify that figure). And if that was relevant – and pointed out to – just 5% of the market, it would create another 1.25 million tons, or 4.5% of the current air freight market. The opportunity for a sea-to-air mode shift exists, he said. 
But he also claimed that air freight shippers were generally mode inelastic, and that the industry wasn't going to lose out to rivals on the high seas. 
Nice. Let's hope the manufacturers see it that way.