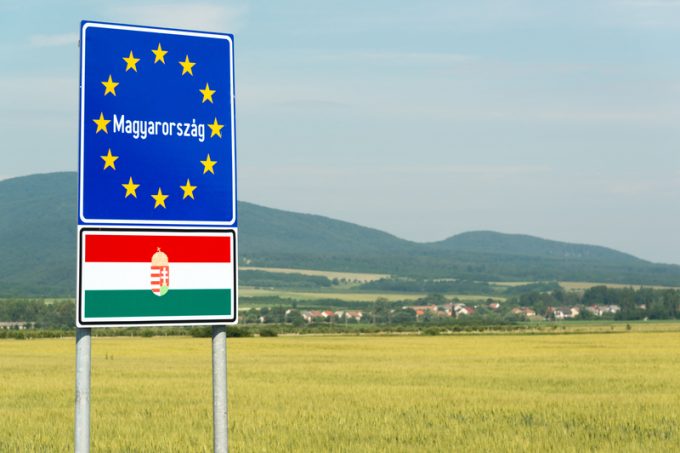 The Hungarian government today introduced new medical testing requirements for truck drivers entering the country.
According Hungarian road freight association MKFE, the country's chief medical officer today ruled that all truck drivers at its borders will have to undergo a medical check to determine if they are showing Covid-19 symptoms.
Hungarian drivers not showing the symptoms and whose destination is in the country, will have to go into a 14-day quarantine once the delivery is completed.
Foreign drivers delivering to Hungarian consignees must leave the country within 24 hours of completing the shipment and transit trucks must take the shortest route through.
Hungarian drivers who show symptoms "will be housed in a designated quarantine facility", while foreign drivers showing symptoms will simply be refused entry to the country.
Truck queues at Hungary's borders, which had virtually vanished yesterday afternoon, reappeared today.
According to real-time shipment visibility platform Sixfold, which has built a dynamic border waiting time map of the continent, an 18km queue has built up at the Austria-Hungary border and a 19km tailback at the largest crossing between Hungary and Romania.
The new rules appear to be in contravention of Europe's green lanes policy and gives credence to a claim yesterday from the International Road Transport Union (IRU) that its call for "globally coordinated regulations for the industry" had "unfortunately largely [gone] unanswered".
Secretary general Umberto de Pretto said: "We are extremely concerned about the lack of coordination and individual approaches put in place by governments worldwide. The global community can only deal with this pandemic if it acts together."
This, he said, included harmonising safety standards and conditions for drivers, and the IRU called for 14-day quarantines introduced by some countries to be abandoned.
"These measures need to be replaced with access to free testing and hygiene tools to make sure drivers are able to continue working safely to keep delivering goods in time," the IRU said.
It also reiterated its call for borders to be kept open to road freight and added that governments needed to start offering financial aid to the thousands of trucking firms that could be forced into bankruptcy.
"Small and medium-sized enterprises (SMEs) – often family run – are the backbone of road transport across the globe, moving goods and people and representing up to 90% of the industry," said the union.
"These SMEs must receive financial aid in the first place, to avoid imminent bankruptcies and lasting economic impacts on supply and mobility chains.
"Many SMEs are likely to go bankrupt by the time the pandemic ends unless they receive immediate financial support without excessive bureaucracy. Passenger transport companies are closing down, and more and more goods transport companies will not survive the longer the pandemic continues," it said.