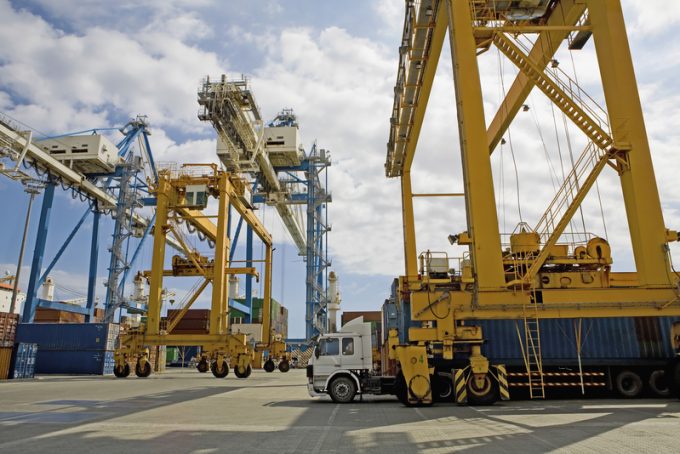 The Cypriot government completed the conscessioning process of the country's major gateway port of Limassol yesterday, awarding contracts to run its facilities to two of the largest international port operators.
Germany-based Eurogate is to take over the operation and development of the port's container terminal, while DP World and its marine service subsidiary P&O Maritime will run the multipurpose terminal and provide tug and pilotage services.
Eurogate has formed a operating consortium with Interorient Navigation Company (20%) and East Med Holdings (20%), holding a 60% majority. The three companies have history: for 16 years they operated United Feeder Service, the largest feeder shipping network in the Mediterranean and the Black Sea, until it was sold to Unifeeder in 2014.
Limassol Container Terminal has an annual handling capacity of 500,000 teu, most of which is domestic cargo for the island state, across 35ha supporting a quay length of 800 metres.
It could, however, compete for eastern Mediterranean transhipment cargo, which is currently handled in Port Said, at the north entrance to the Suez Canal; in the Greek hub of Piraeus; or in the terminals clustered around Istanbul. Limassol's approach channel has depth of 17 metres, the draught alongside its berths is 16 metres and its turning basin has a diameter of 600 metres.
Part of the concession agreement includes a commitment in invest in IT, container handling equipment and strengthening the infrastructure.
Eurogate chairman Thomas Eckelmann said: "Limassol Container Terminal is an ideal strategic addition to the Eurograte group network. With Tangier in the west, Gioia Tauro and Cagliari in the centre and Limassol in the eastern Mediterranean, Eurogate is now present throughout the region."
Demetris Mouskos, chairman of East Med Holdings, added: "Our investment in the port will result in a significant upgrading which will put the port in a position to compete for business in the region."
At the same time, Cyprus also signed a 25-year contract with DP World for the operation of its multipurpose terminal, handling break-bulk, general cargo and ro-ro traffic; and with P&O Maritime to run its tug and pilotage operations for 15 years.
DP World has also partnered with local logistics firm GAP Vassilopoulos to form an operating consortium, holding 75% of the share capital of each of the two joint-ventures, as well as the management rights.
Currently, terminal and marine services are managed by the Cyprus port authority, with the consortium set to take over next January.