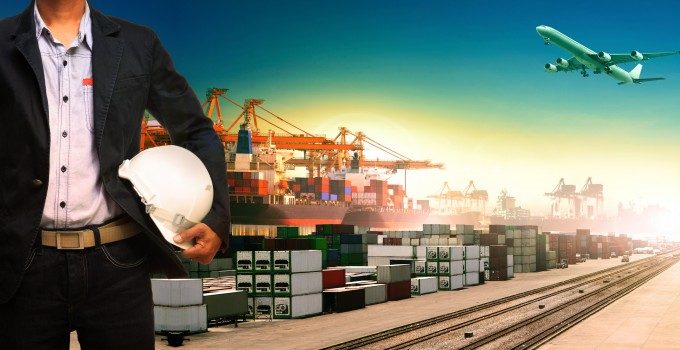 Violeta Bulc, the European Commissioner for Transport, this week  outlined the clearest vision yet that the EU has for the development of autonomous shipping in the bloc, and warned executives and workers alike that job roles would fundamentally change as a result.
At a seminar on autonomous shipping at the European Parliament in Brussels, Ms Bulc described the creation of autonomous vessels as one part of a wider platform of "a fully integrated multimodal network", which would see the end of an era in which transport systems have developed in mode-by-mode silos with their true cost to society and the environment often hidden.
"A fully integrated transport system will be highly automated and therefore safer and more efficient.  Users, the infrastructure and the cargo will be connected to each other. Data will allow us to manage capacity better, be it a road, a container or a parking lot.
"In such a system, an autonomous vessel will arrive in port and, thanks to the internet of things, the cargo itself will be aware where it needs to be and by when. Trains will no longer leave ports half-empty and the cargo will arrive at its destination on time and in perfect condition, having produced much less CO2, air pollution, noise and accidents than would be the case today," she said.
She admitted, however, that this was a "perfect scenario", and called for patience from regulators in reducing the environmental cost of transport.
"But one thing is certain," she added, "the day of thinking in vertical silos is gone. When it comes to transport, we have got to think in terms of eco-system."
She recognised this would lead to huge changes to workforce, adding that certain jobs "that we have not even thought about yet" were set to be created, and predicted it could mean the end of traditional seafaring roles.
"People working in the sector will be impacted. I don't foresee job losses, but I do foresee job changes. The transition will require new, innovative skills, making the sector more attractive for the younger generation. In future, the sector will offer a wider variety of opportunities. There will be different business models that the future autonomous shipping industry will have to create. In this new model, there will be a shift from on-board to on-shore employment," she explained.
Cyber-security was another huge challenge, she said – a large number of companies in the sector having already been hit by cyber-attacks – and the potential for widespread damage enormous.
She said: "20% of shipping companies have admitted having suffered cyber-security incidents/attacks, but the number of cases could be much higher in reality – companies don't want to publicly admit it. Delays due to cyber-attacks are one thing, but deliberate crashes are quite another."
She claimed that the EU would look to move the development of the technology up its agenda, particularly with China so ambitious in the sector, and hinted that regulators would need adopt a relatively light touch in their approach to new shipping structures.
"We will have to think about how to regulate new ownership structures, where sharing of resources among operators becomes more and more common. Ports will become truly integrated clusters for industry and transport.
"But who will pay for the infrastructure, and how will these costs be recouped? We see the challenges in relation to the so-called sharing economy with platforms such as Air BnB and Uber – this is likely to be an even bigger challenge into the future.
"While we will have to regulate to some extent, we must also get the balance right so as to encourage innovation," Ms Bulc concluded.