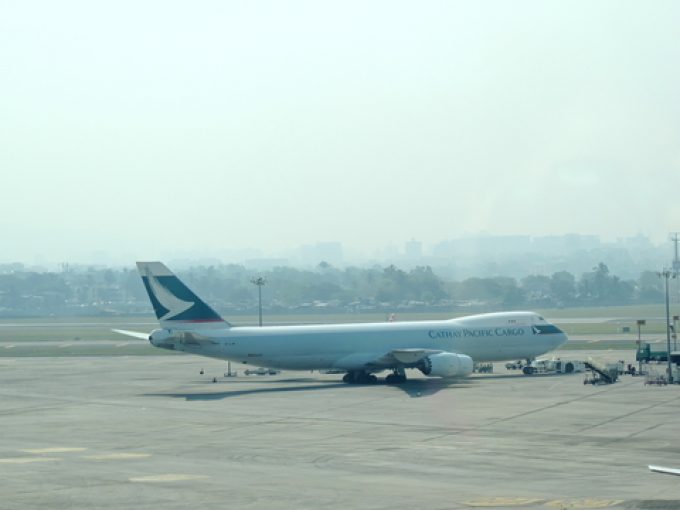 India's air cargo congestion is easing, with medical and pharmaceutical shipments moving freely despite the lockdown being extended to 3 May.
Hastily organised social distancing measures came into effect on 22 March, grounding passenger fleets, removing huge amounts of bellyhold capacity.
According to local media, the resulting lack of manpower and truck capacity led to imports "piling up" at the country's airports this month.
However, a spokesman for Mumbai International Airport Ltd (MIAL), said it had continued its cargo handling activities, catering for increased domestic and international demand for essential commodities.
Since 23 March, Mumbai handled 5,600 tonnes of exports and 3,500 tonnes of imports; pharma products alone, including medicines, equipment and vaccines, accounted for 4,000 tonnes.
The spokesman said a "skeleton staff" of around 300 were reporting daily to process cargo. On average, the airport is handling eight to nine cargo flights a day, mostly carrying essential medical shipments to the US, Germany, South Africa, France and the UK.
"Scheduled freighters and ad-hoc cargo charters continue to remain operational," the spokesman noted.
Not all freighters are flying freely into India, however.
According to Mark Sutch, Cathay Pacific's regional general manager for South Asia, Middle East and Africa, the airline could only continue operating freighters for a few days into the lockdown.
"After that, we needed to cease, as warehouses were overrun with cargo," he told The Loadstar. "This was especially bad in the main cargo hubs of Delhi, Mumbai and Chennai."
Cathay halted all freighters into India and redeployed them elsewhere, said Mr Sutch, but the situation has improved and the carrier "hopes to be getting back to a more normal schedule later this week and next."
While Cathay was one of the first airlines to start using passenger jets for all-cargo flights, Mr Sutch revealed the airline was still awaiting approval from the Indian government to deploy the makeshift freighters on Indian routes.
"I am very confident we shall have our freighter schedule back soon and will not have the need for extra belly capacity," he said.
Karthi Baskar, deputy MD of Kintetsu World Express (India), said pharma shipments, including temperature-controlled cargo were moving smoothly. He said major volumes were moving to US destinations and London, Frankfurt, Amsterdam and Vienna, with smaller volumes to Far East.
"But with no passenger flights, it's difficult to find space even with smaller ad-hoc passenger freighters such as A320/B737 being used. Around 70% of cargo is moving on charters and 30% on passenger charters, which are 'needs-based' planning by airlines.
"Rates are very high – US at $11/kg and Europe at $6/kg, on average," added Mr Baskar.
"My only concern would be that scheduled freighters are limited, hence there's a shortage of special equipment to handle outbound," he added.
There's little outbound congestion at major airports, according to Mr Baskar, as only essential cargo is moving, but limited airline capacity means import congestion remains, due to the arrival of cargo prior to the lockdown.