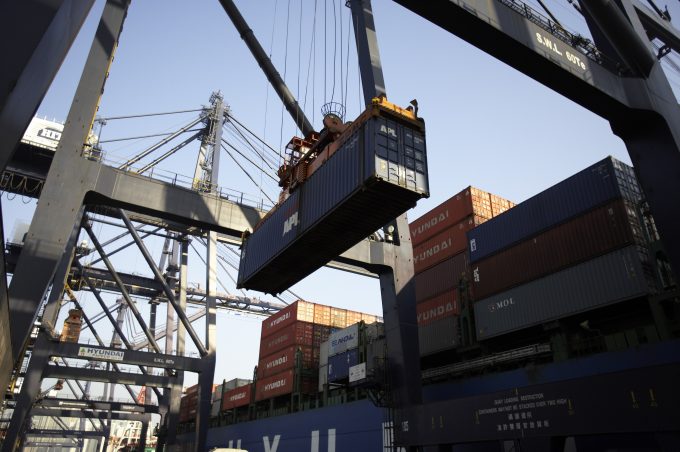 The European Shippers Council (ESC) has called for carriers to pay compensation to shippers that have had cargo rolled over at ports of loading.
However, in a sign that shippers are increasingly beginning to understand the woes suffered by their carrier suppliers, it also said shippers should accept the burgeoning practice of carriers introducing cancellation and cargo no-show fees.
ESC maritime policy manager Fabien Becquelin said: "Having cancellation fees looks fine for me, if applied rules are clear from the beginning – and if, and only if, the relationship is balanced. If your container has to be rolled over, then the carrier should pay a compensation: a kind of roll-over fee. This is the only way to make the situation balanced and acceptable for everyone."
However, he accepted it was unfair of shippers not to expect some sort of penalty should they not deliver their cargo to the port of loading, and said the practice of penalising shippers was hardly new.
"This practice of booking cancellation fees can also be called dead freight, which is well known in the maritime industry for ages. For a few years this practice of making the customer pay the dead freight was not really used, because carriers were looking for cargo.
"I understand that if you book a space, you should pay something if you are not using it – if you buy a ticket for a roller derby match and you don't show up, your money is wasted. Fair enough.
"However, if I book the same ticket and I happen to be present, then I really would not like to be left outside alone because someone is already on my seat," he said and reiterated the concerns of European shippers in particular who have recently experienced a severe capacity crunch on eastbound sailings to Asia.
"The problem is that currently shippers are experiencing this: they book ahead of time and their containers are left behind because there is no room on the ship, or sometimes there is no ship at all."
And he claimed some carries were actively encouraging shippers to overbook.
"Our temporary observation is that half of the shippers are still advised to overbook by freight forwarders or carriers. We can hardly understand that carriers invite people to overbook (for what reason, except lengthening the scarcity of capacity?) and then charge for no-show," he said.