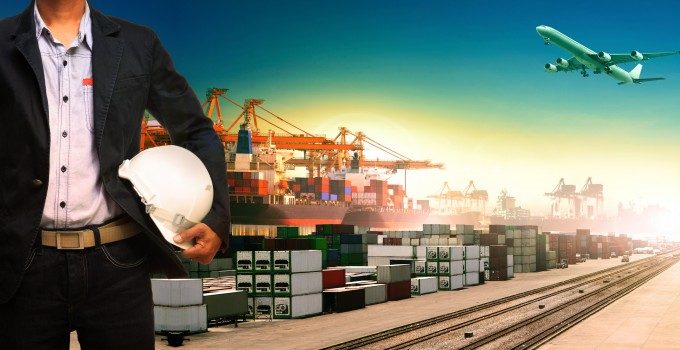 The air cargo industry has – cautiously – welcomed Emirates's decision to move to an all-in rate and put an end to surcharges. Concerns remain, however, about how fuel prices will be dealt with.
Lucas Kuehner, global head of air freight for Panalpina, told The Loadstar he hoped other carriers would follow suit.
"We welcome any simplification of the pricing structure and have long since asked airlines to rid themselves of surcharges. This is about going back to basics and what our customers want, since they look at all-in cost when making freight decisions.
"So we appreciate Emirates' step and encourage other carriers to do the same."
Shippers, too, welcomed the change. "We are really positive about this," said Joost van Doesburg, head of air freight policy for the European Shippers' Council.
"It will be easier to compare prices. Maybe the change to chargeable weight was a small step towards this. We think more airlines should follow this example."
But Denis Ilin, executive president of AirbridgeCargo said: "If the market responds positively, we might look at it. But we haven't heard any complaints about the current pricing structure. The breakdown of the price isn't as important as the price point itself."
And there were some voices of concern in the industry. One independent air freight forwarder said he already saw some all-in rates – but they weren't transparent.
"Increasingly, carriers are now applying surcharges on chargeable weight, so really this just simplifies that. However, it becomes harder to identify any reductions due to the fall in fuel costs, and airlines seem less likely to pass this on as it becomes less visible.
"I haven't seen Emirates lower its FSC since the oil costs started reducing, and I suspect it won't and will just roll up current surcharges in the figure. I,  and my customers, will need to understand how carriers will deal with increases / reduction in fuel costs.
"I may be unfair, but it seems less clear where I have seen all-in rates to date. This notification from Emirates makes no reference to a fuel mechanism. If everyone follows suit it should be simpler to compare costs. That would be a benefit, although it isn't too taxing to work it our under current method."
One senior Middle Eastern airline executive also expressed concern over the initiative, despite admiring the simplification it creates.
"I am not sure that going all-in is a very good move, especially given the cost of security, volatility in the fuel prices and other latent costs.
"It is great when the oil prices are low, but when they start spiking, Emirates will have a challenge in being compensated, mainly because market rates are set by airlines who are not very serious about cargo and consider it a marginal business.
"The challenge is also for the freight forwarders who tend to get locked into medium- to long-term contracts on fixed rates on lanes/routes with shippers. If there is a sudden increase by an airline to compensate for the increased costs, they are stuck between a rock and a hard place.
"Surcharges tend to remain outside of such contracts and the shippers are charged on actual costs. The surcharge mechanism stays outside of most procurement contractual agreements."
But one European airline executive said forwarders would need to fend for themselves.
"I think it's great. Forwarders may be rushing around, wondering if this will reveal something they shouldn't have been doing. If fuel prices change, then forwarders need to make sure it's in the contract with their customers. They are always happy to take the win when prices fall, so they must take the hit when prices rise, or protect themselves against it. I can't see anyone would say this is a bad thing. It's the ultimate transparency.
The Middle Eastern executive added: "For the all-in prices to work, an air cargo index would be a good mechanism to base all shipper/forwarder/airline contracts on. Otherwise, we will probably see the surcharges coming back, albeit based on new benchmark oil prices."
An Emirates SkyCargo spokesperson said: "Emirates SkyCargo can confirm that it has decided to introduce a new rate structure in 2015. For some time now, many of our customers have asked for the introduction of an all-inclusive rate structure. We have therefore decided to introduce a new rate structure which will be a combination of a weight-related rate and the current fuel and security surcharge.
"We believe that this new structure will be simpler, and is a positive development in the way tariffs are applied."
The new structure will be implemented in Europe from 1 February, and for the rest of the network from 1 March.