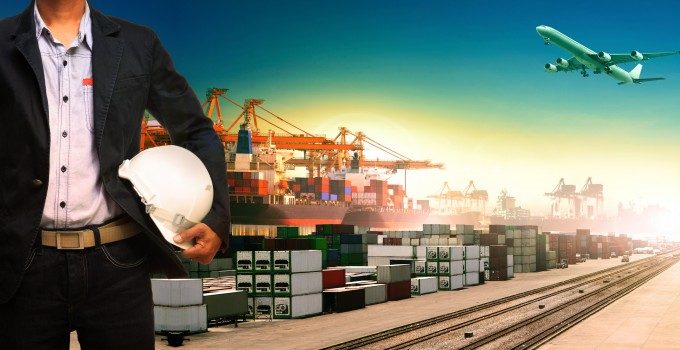 Container throughput at the port of Hamburg declined for the second consecutive year in 2018.
The port's throughput was down to 8.73m teu, adding urgency to the completion of the long-awaited deepening and widening programme in the river Elbe.
Although this represents a marginal 1% year-on-year fall in containers handled at Hamburg's box terminals, it has to be read in context with the strong growth achieved at rival North European hubs Rotterdam and Antwerp.
And, overall, Hamburg's container throughput has slumped by 10% since 2014 when its container facilities saw 9.7m teu pass over the quay walls.
The Benelux ports increased their market share last year, mainly at the expense of Hamburg, with Antwerp recording 5.2% growth to 11.1m teu, and Rotterdam registering a 5.7% expansion to 14.5m teu.
Ingo Egloff, chief executive of Port of Hamburg Marketing, said: "Adjustment of the fairway will not just simplify calls in Hamburg for shipowners, but will also permit handling of larger volumes. Extra draught and an improved situation for passing on the Elbe will also facilitate better use of transport capacity on their ships."
The two-year project to dredge the lower and outer sections of the river Elbe to a tide-independent depth of 13.5 metres, and the construction of a 385-metre passing point for vessels, has become more essential to the future of Hamburg as a hub port, given that ships deployed by carriers have got even bigger.
It has been calculated that with the Elbe deepening, vessels calling at Hamburg could exchange an additional 1,800 teu per visit, although some of the latest ULCVs are known to have a maximum draught of up to 16 metres.
And with Germany narrowly avoiding sliding into recession, political pressure is growing to promote the port around the world and thereby boost the country's economy.
Michael Westhagemann, Hamburg's minister of economics & transport, said: "We shall be implementing the project as swiftly as possible and hope that no delays will arise."
He confirmed that he would be travelling to Asia early next month to "personally brief our port customers and to showcase the location".
"I shall naturally also be visiting our clients in Europe," said the minister. "I want to express my thanks that shipping companies have remained loyal to us for decades. But I also want to tell them just what Hamburg has to offer with its port."
Mr Egloff also claimed that the shipping alliances were prepared to make Hamburg the first discharge and last loading port on services, once the fairway work had been completed.
Hamburg is celebrating winning four transatlantic liner services from THE Alliance recently, which it said could add up to 500,000 teu to its throughput numbers.
However, Rotterdam and Antwerp also benefited last year from the IT disruption at the UK port of Felixstowe when the UK's biggest container gateway embarked on a troubled implementation of its in-house-developed NextGen terminal operating system in June.
One local source told The Loadstar it had been "like a cyber-attack had hit the port", adding that at one stage stowage plans were having to be drawn up with pen and paper. Consequently, many ships were obliged to 'cut & run' and carry UK imports to be discharged at Rotterdam and Antwerp.
The Hutchison-owned facility does not publish its throughput numbers for Felixstowe, but a local source told The Loadstar he expected the port's circa 4m teu annual handling would have declined by around 500,000 teu last year, due to the disruption.