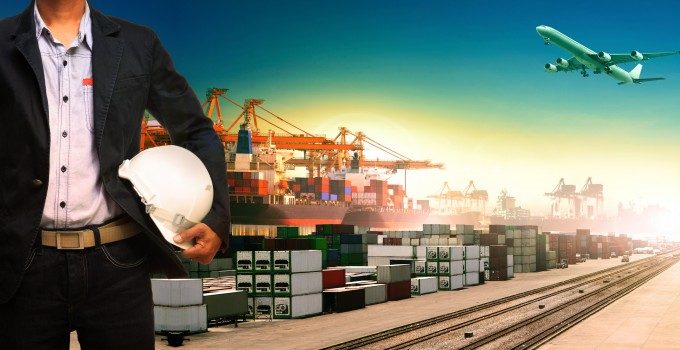 Well that one didn't last long – Maersk has started taking bookings once more on the eastbound Europe to Asia route.
Perhaps it was the thought of losing market share. Few of Maersk's rivals publicly announced that they had stopped taking bookings, but according to Loadstar sources, several did. Those who continued to take bookings, instead announced a series of rate increases under a variety of guises: equipment imbalance surcharges, overweight surcharges on containers carrying waste cargoes, or just plain old GRIs.
That is not to say that the market has returned to normal, far from it in fact. "It's all over the place," one forwarder told The Loadstar. Despite the resumption of bookings, shippers and forwarders are now resigned to paying more for less service, following Maersk's separate disclosure to customers that it is to introduce super slow steaming (not to be confused with extra slow steaming, see below) on the eastbound leg of five of its strings between Europe and Asia, thereby increasing transit times by another seven days, with the full transit time of up to 50 days.
"You could walk the stuff there quicker," one forwarder dryly observed.
(For those of you confused by the smorgasbord of slow steaming terms, and you can count The Loadstar as a member of that club, the French shipping analyst Alphaliner has the following helpful definition: most of the larger container vessels are designed to steam at 24-25 knots, so full steam is defined as 24 knots (+/- 1knot); slow steaming is 21 knots (+/- 1 knot), extra slow steaming is 18 knots (+/- 1 knot) and super slow steaming 15 knots (+/- 1 knot). Just to put that into context: the tea clippers of the 19th century normally averaged around 16 knots. Shipping is now officially slower than in the age of sail, and all we need for the cycle to be complete is for today's vessels to pick up some consignments of opium in India to sell to the Chinese…)
Having said that, we should also add that there is a significant green ticket on this. A containership's fuel consumption declines dramatically with the throttle off, according to Alphaliner, from around 250 tons per day of heavy fuel oil at 25 knots, to 50 tons per day at 12 knots – cut the speed in half and fuel consumption declines by 80%.
Anyway, while going slower, the lines are putting up rates (see box below for a sample of what to expect over the next few weeks), and the biggest rate-hiker of them all is Maersk, which is introducing a $300 per teu GRI on May 1, as well as a further $300 per teu increase for waste cargoes. (This kind of increase must surely make the low-margin recycling trade practically impossible to profit from. In addition to increased prices for European traders selling recyclables, there is stiff, and increasing competition from domestic Chinese waste, say sources.)
When the bookings halt was first announced in the last week of March, Maersk estimated that it would take until May to clear the backlog of export boxes in Europe. So why the unexpectedly early turnaround, given that, as sailing speeds have declined, there is logically less capacity?
On reason may lie with forwarders. A source blamed larger forwarders for the eastbound capacity crunch: "Everyone saw what was coming earlier in March and a lot of the present issues were caused by multinationals blocking off loads of space by making mass bookings – ghost bookings – but no one knew what was a real booking and what was a ghost booking. Since you have 48 hours prior to the sailing to cancel a booking, that meant that thousands, if not tens or even hundreds of thousands of slots appeared to be filled, even though many weren't.
"That combination of ghost bookings and the carriers' need to force the rates up led to the bookings halt, and now the rate increases."
It is also understandable why the carriers have so targeted the waste business for the heftiest of the increases – sheer weight. While the trade imbalance between Asia and Europe remains something in the region of two to one, lines' priority is to get empty boxes back to Asia to load up with higher paying westbound cargo. Carrying 2,000 containers filled with waste products dramatically increases the weight of the vessel overall, and as a result empty containers have to be left in Europe.
It's a complicated business.
A non-exhaustive selection of rate increases coming to the North Europe to Asia trade
| | | | |
| --- | --- | --- | --- |
| Line | Rate hike moniker | Amount per teu | Date effective |
| CMA CGM | Emergency Rate Increase | $100 | 1 May |
| Hapag-Lloyd | Peak Season Surcharge | $250 | 1 May |
| Hyundai | General Rate Increase | $250 | 1 May |
| Coscon | Peak Season Surcharge | $400 | 1 May |
| Evergreen | Rate Restoration Programme | $300 | 1 May |
| China Shipping | Peak Season Surcharge | $150 | 15 April |
| China Shipping | Equipment Imbalance   Surcharge | $150 | 15 April |
| China Shipping | General Rate Increase | $200 | 1 May |
| Maersk | General rate Increase | $300 | 1 May |
| Maersk | Waste Cargo Surcharge | $300 | 1 May |