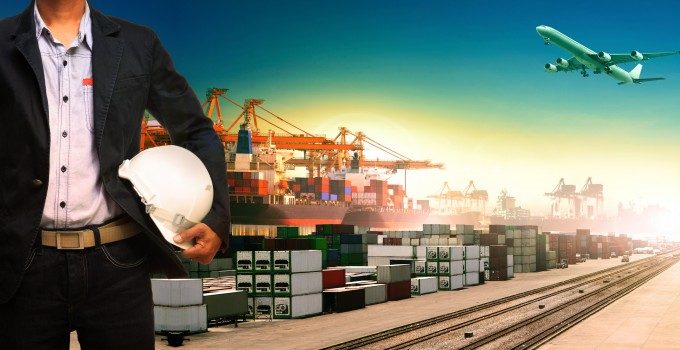 DSV's strong start to the year continued with a 138.4% surge in pre-tax profits and volume growth that far outstripped the market average in the first half of 2017.
While revenues increased 11% year-on-year, to Dkr37.15bn ($5bn), pre-tax profits more than doubled, from Dkr774m to Dkr1.8bn.
Chief executive Jens Bjorn Anderson said the company was clearly seeing the benefits of its integration with UTi – acquired by DSV last January.
"Our productivity and financial results are at an all-time high and, as such, we are very pleased – you can clearly see that the company is in good shape," said Mr Anderson.
"In fact, the numbers are much higher than we expected so soon after the UTi acquisition – the integration of which is more or less behind us – and ahead of our long-term financial targets."
The company also benefited from a drop in costs associated with integrating UTi, down from Dkr711m last year to Dkr248m this year – a fall of 65%.
During the integration process, DSV managed to close two divisions of UTi, which Mr Anderson described as either "loss-making or "not fitting" with the company's business plans.
But while cuts were made to the company's Air & Sea division, overall employee numbers were up 2.4% compared with last year, both Road and Solutions divisions bolstering their staff count.
Mr Anderson said the results put DSV in a situation where it would have to sit down and reconsider its long-term targets, having already revised upwards its year-end outlook by Dkr100m.
Both sea – 691,170 teu – and air – 302,869 tonnes – volumes grew 10% year-on-year for the six months to June, far outpacing the average market growth rate of 4% for sea and 8% for air.
However, gross profit per unit fell, with DSV finding itself transporting more for less. Mr Anderson attributed this to volatility in the market.
"That said, we believe things have stabilised now and expect gross profit per unit to be less volatile going forward," he added.
And despite this, the growth in volumes was more than enough to bolster EBIT by 67% to Dkr1.5bn.
Road freight volumes also increased (8%) ahead of the market average (4%) to record an increase in EBIT of 24.6% to Dkr659m, while the company grew its Solutions logistics division's EBIT by 41.7% to Dkr194m.