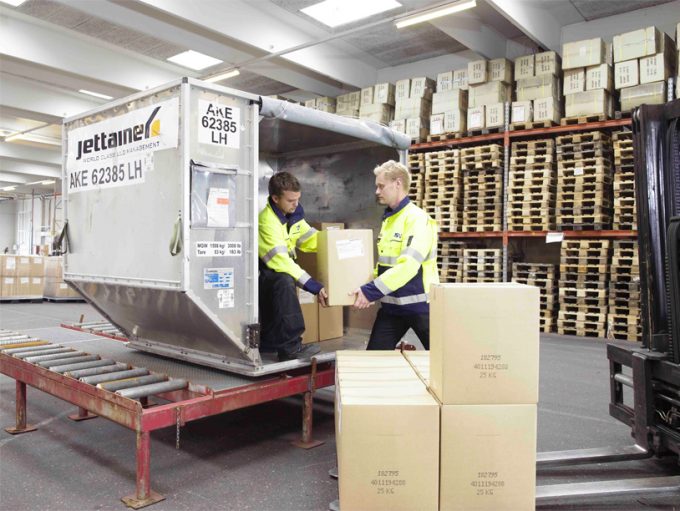 Danish 3PL DSV today reported it had passed Dkr1bn EBIT in a single quarter for the first time as the integration of UTi continued apace.
DSV chief financial officer Jens Lund told The Loadstar the integration into DSV was going "more or less" as planned, and was nearing completion in the air and sea freight forwarding business, while "quite a lot of work still needs to be done on the solutions side".
"The reason why we have done that way around was because it was clear that the biggest problems at UTi were in its air and sea business," he said.
There has yet to be any large-scale redundancies, and in fact the third quarter saw another 2,000 blue-collar workers technically added to the workforce – due to reclassifying temporary staff in the US and South Africa as permanent staff.
As of the end of the third quarter, the company had a headcount of 45,395, compared with 43,593 at the end of the second quarter.
Chief executive Jens Andersen explained: "The cost of these colleagues as always been part of the P&L, so there is zero effect cost-wise.
However, Mr Lund admitted that as the company closed in on its target of achieving synergies of DKr1.5bn (US$222m) through to 2018, "there will be synergies made on the white-collar staff, as there always is in this type of integration and in general there will be some reduction in the number of employees".
DSV handled 345,463 teu in Q3, a rise of 56.6% on the same period last year, while air freight tonnes grew 84.5% year-on-year, to reach 147,744 tonnes.
However, gross profit per teu was down 9.5% to Dkr3,254 per teu and down 5.7% in air freight to Dkr6,762 per tonnes.
Mr Lund explained that as the integration gathered pace it had become increasingly difficult to calculate what growth DSV was seeing as a direct result of the addition of UTi volumes and via organic growth.
"We can't really separate the 'hot water' from the cold anymore," says Mr Lund.
"If you look at the numbers, sea freight had a good result; road was excellent; solutions was excellent; and we had difficulties in air freight, which was a bit weaker.
"But the problem is it can be very difficult to compare like-for-like because, in many cases, the data quality at UTi was very poor.
"That is something we have flagged to our investors as a risk: that visibility into UTi's performance might not be the same as for the rest of DSV
"I have just spoken with our head of sea freight and they don't feel they have lost any particular accounts  and are confident about dirving the combined business  forward.
The impact from Hanjin's bankruptcy was relatively low, Mr Lund said.
"Mostly we were able to pass on the extra costs to our customers. It caused us a lot of hassle; it was a lot of work to get the cargo released to the consignees, but in general it has been OK.
"The impact from Hanjin was so small that we felt it unnecessary to comment on it. There was an immediate spike in rates but the previous levels were restored with a couple of weeks and the effect was neutralised, so we didn't see the same impact that was felt elsewhere – to be honest, Hanjin was not a core carrier for us, and we have about 100 boxes remaining on Hanjin vessels so we believe that we will soon be able to put it behind us."
He also revealed that DSV had asked for clarification from Maersk regarding its recent corporate strategy announcement and the grouping of its relationship with the 3PL subsidiary Damco into a transport & logistics division of the AP Møller empire.
"We received a very prompt reply, in which they said that the arms-length way the two companies had operated would remain 100% intact. If one day that ceases to be the case, it would cause us tremendous concern.
"However, freight forwarders control a very significant volume of containers, and for them to go head-to-head with the freight forwarding industry wouldn't be sensible – and in that respect, we are pleased with the reassurances we have had," he said.
Group-wide, DSV reported a net revenue of Dkr17.2bn (US$2.55bn) a 37% increase on the third quarter of last year. Gross profit came in at Dkr4bn compared to the Dkr2.8bn last year, while EBIT before special items increased 18% to just top Dkr1bn.