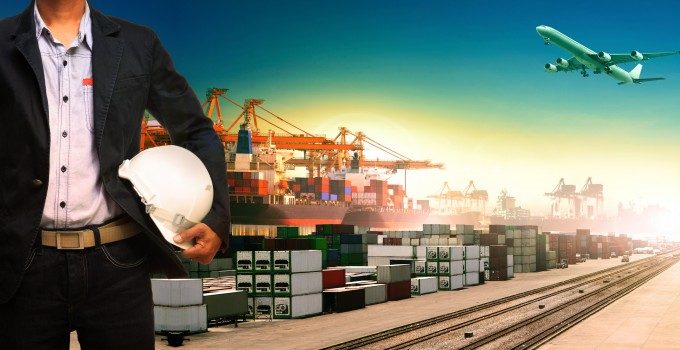 DP World has reported robust first-half results from its global portfolio of container terminals, saying despite the challenging market, it expects an equally strong performance in H2.
Sales grew by 10.2% in the first six months, compared with the same period of 2015, to $2.094bn, supported by the acquisitions of the Jebel Ali Free Zone in the UAE and the Prince Report container terminal in Canada.
On a like-for-like basis, turnover increased by 2.5%, driven by a 4% improvement in average revenue per teu from a total throughput of 31.4 million teu. This is 2.5% higher than the previous year, up 1.2% if the acquisitions are excluded.
Net profit in the six month period at the world's fifth-biggest container terminal operator surged 50.2% on H1 2015, to $608m.
"The more modest like-for-like earnings growth is a reflection of the challenging trade environment," said DP World group chairman and CEO Sultan Ahmed Bin Sulayem.
"The outlook for trade growth remains uncertain. However, we believe our portfolio is well positioned to continue to outperform the market," he added.
Markets in Australia and the Americas proved challenging for DP World, resulting in a 9.6% drop in revenue as throughput declined.
Moreover, DP World said it retained "the flexibility to bring on extra capacity in line with demand", demonstrated by its flagship Jebel Ali port's Terminal 3 capacity expansion of 1.5 million teu being pushed back until next year, due to "softer market conditions".
Capex investments totalled $586m in the first half of 2016, including the 1 million teu third berth at the UK's London Gateway, which is expected to be operational by the end of the year.
The additional berthing facility will be opened in good time for London Gateway to pitch for the UK hub port calls of one of the rejigged three east-west vessel sharing alliances that will come into being in April next year, and thus achieve its target of having a blue-chip Asia liner service in its customer portfolio.
Hitherto, despite gaining several new services since its opening in October 2013, London Gateway has been unable to secure a regular call from one of the current four alliances, instead offering ad-hoc solutions for ships delayed at congested ports elsewhere.
However, the procurement teams from the two new reconfigured alliances – the Ocean Alliance and THE Alliance – will be looking closely at the offer from London Gateway, with the latter grouping said to be favourite to select the River Thames facility.
DP World's shares was up about 1% at the close of the Nasdaq Dubail exchange today to $18.92, with its stock having climbed from around $17 per share at the beginning of August.