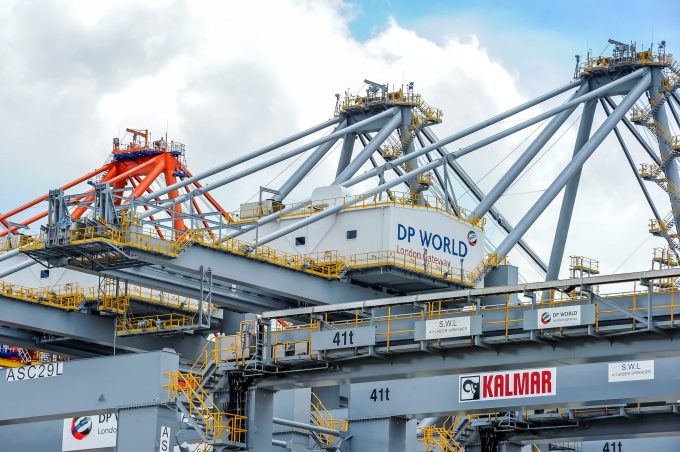 DP World has joined the blockchain TradeLens platform, developed by Maersk and IBM.
It has outlined plans to connect its 82 terminals around the world, as well as its feeder companies and logistics divisions.
The Dubai-headquartered company said the data from its integration with TradeLens would improve operational efficiency via earlier visibility of container flows across multiple carriers.
This would include "confirmation of the transport modality that follows the port stay for each container, which in heavy transhipment or rail ports enable better yard planning".
It added that the plan to integrate its feeder shipping line, Unifeeder, into Tradelens had begun and that its blockchain-enabled digital solutions would "expand" the capabilities of DP World's recently unveiled freight booking platforms, SeaRates, LandRates and AirRates.
CEO Sultan Ahmed Bin Sulayem said: "By working with TradeLens we will accelerate the digitisation of global trade. Modernising the processes by which logistics operate is critical to building more robust and more efficient supply chains, which will help economic development and generate more prosperity."
Mike White, chief executive of GTD Solutions and head of TradeLens, added: "At its core, the TradeLens business model is an open and neutral platform to spur collaboration and digitisation between all parties in the supply chain ecosystem.
"We are excited to welcome DP World and eagerly await the creation of new potential ways of working for shippers and consignees in global trade. With four of the five largest global port operators actively engaged with TradeLens, the coverage of the ecosystem continues to expand rapidly."
TradeLens provides visibility across the entire supply chain, from booking to clearance to payments and is built on a wealth of input from the industry including direct integrations with more than 110 ports and terminals, 15+ customs authorities around the world and an increasing number of intermodal providers.
In 2019 DP World's terminals handled 71.2m teu and served around 70,000 vessels.