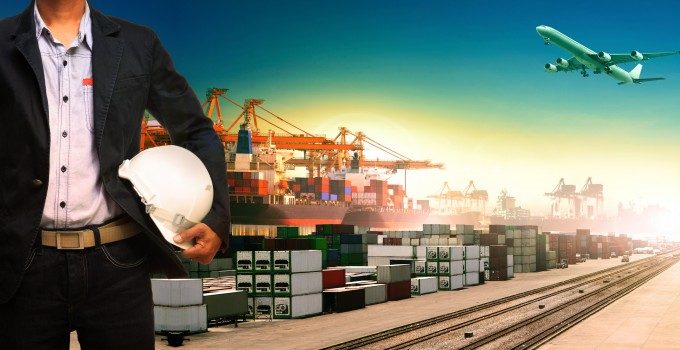 Global container terminal owner and operator DP World has agreed to buy Aarhus-headquartered feeder and shortsea container line Unifeeder.
The sellers in the deal worth around $760m are Nordic Capital and certain minority shareholders.
The private equity group acquired the European feeder specialist in 2013 from Montagu Private Equity for an undisclosed fee.
Rumours of a new chapter of ownership for Unifeeder have been circulating in the industry for months, but few expected DP World to be the suitor.
Sultan Ahmed Bin Sulayem, group chairman and CEO of DP World, said the purchase of Unifeeder supported its strategy to "grow in complementary sectors" and "play a wider role in the global supply chain as a trade enabler".
He added: "The ever-growing deployment of ultra-large container vessels has made high-quality connectivity from hub terminals crucial for our customers and Unifeeder is a best-in-class logistics provider in this space, with a strong reputation in Europe."
Jesper Kristensen, CEO of Unifeeder, said the company was "excited" to join the DP World group.
He said: "We have enjoyed great success over the last five years under Nordic Capital's ownership, and we believe that the Unifeeder brand within DP World Group has the opportunity to accelerate growth, expand further and take the business to the next level."
Lars Jensen, CEO and partner at SeaIntelligence Consulting, described the move by DP World as a "very interesting development".
He said: "In an environment where main carriers are attempting to integrate deeper into the supply chain on the landside of the business, one of the largest terminal operators is making a move into the supply chain as well, once more showing that the entire industry is in the midst of a fundamental transformation."
Unifeeder's chartered-in fleet of around 40 small containerships operates a network of feeder and domestic services between Germany and Scandinavia, the Benelux, Iberia and the UK (specifically serving ports on the east coast) as well as to the Baltic Sea.
According to Alphaliner data, Unifeeder is 28th in the global container line rankings with a total capacity of 43,000 teu. The feeder line market leader is X-Press with a capacity of 139,000 teu and a ranking of 13th.
Unifeeder employs around 400 people and last year carried approximately 3.2m teu across its networks. It turned over some €510m in 2017, but does not publish all its financials.
Competition is extremely tough in the feeder sector and margins extremely thin, with rates driven down further in recent years by a raft of ocean carrier consolidation. For example, after the merger of Japanese carriers K Line, MOL and NYK, Unifeeder's rate with ONE would have at best been adjusted down to the lowest common denominator of the three carriers, but most likely reduced further based on the higher combined volume.
Feeder operators have also suffered badly this year from higher fuel costs, which they been unable to pass onto their carrier partners, and from berth congestion where ports often prioritise the working of the mother vessel over feeders.
Both Nordic and Montagu were happy to adopt a 'hands-off' approach with Unifeeder as long as the results were satisfactory, not least as they were not necessarily shipping experts, but it remains to be seen whether DP World will continue with this strategy as it seeks synergies within its operation.