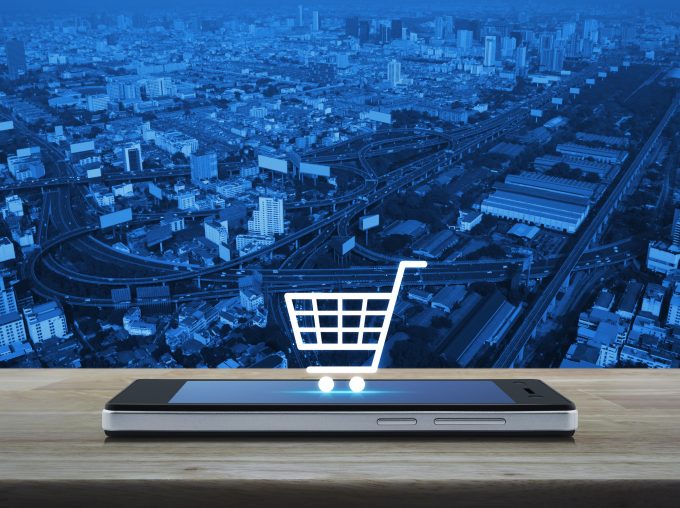 South-east Asia is set to become one of the world's fastest-growing regions for e-commerce, with revenues expected to exceed $25bn by 2020.
New research from Frost & Sullivan predicts e-commerce growth in the six largest countries will increase by 17.7% a year. Malaysia and Thailand were the largest markets in 2015 with revenues of $2.3bn and $2.1bn respectively, while overall the market was worth $11bn.
"Despite being relatively young, the e-commerce market in South-east Asia is developing quickly, thanks to the astounding rate of digital adoption in the region," said Frost & Sullivan Asia Pacific consultant Chris Duy Tran.
"However, companies pursuing an Amazon-style B2C mass market business model are struggling to turn a profit, and there have been several mergers and acquisitions and market exits in 2015," he added.
High logistics costs are a major hurdle for profit-challenged e-commerce companies and a key motivating factor for M&A activity.
Perhaps the most notable acquisition so far this year has been Alibaba's $1bn investment in Singapore e-commerce startup Lazada Group; the Chinese e-commerce giant's largest overseas acquisition to date.
Alibaba said it hoped to "tap into Lazada's logistics backbone" in Indonesia, Malaysia, the Philippines, Singapore, Thailand and Vietnam.
While high last-mile logistics costs continue to hamper e-commerce growth, retailers and 3PLs are investing heavily to strengthen distribution networks as competition intensifies.
For example, this year DHL eCommerce has launched a next-day delivery service in Thailand, singling out the country as a key growth market that could more than triple in size by 2020.
DHL eCommerce chief executive Charles Brewer told The Loadstar South-east Asia had always been an important market for the 3PL.
"We have been present in South-east Asia since 1971 and we provide an unparalleled footprint and product range as well as, equally importantly, an appreciation for the markets.
"We will keep on expanding our network strategically to tap the potential growth in both local and cross-border e-commerce," Mr Brewer added.
Frost & Sullivan expects South-east Asia's e-commerce growth to follow a similar upward trajectory to China, where online sales represent 12.1% of all retail sales compared with only 2.5% in South-east Asia.
And in China, too, DHL eCommerce is investing to rapidly expand its operational footprint. In June, DHL revealed plans to grow its overall presence in China by more than 50% by the end of 2016.
"We are on target with our expansion plans – our Shanghai Distribution Centre has recently been expanded and now has the capacity to handle up to 48m shipments annually," Mr Brewer said.
Located in Jiuting, DHL's Shanghai DC acts as a central consolidation point for outbound e-commerce goods particularly in the eastern and northern parts of China. Since its launch in July 2015, the facility has seen a 700% increase in the volume of e-commerce goods being shipped out of China.
Supporting cross-border trade is a major pillar of DHL's strategy in China where e-commerce already accounts for almost 20% of foreign trade.
"With the series of initiatives driven by the Chinese government to boost foreign trade, we see huge opportunities and will continue to invest in our logistics infrastructure to enhance our cross-border product offerings to meet the rapid market growth and demands of customers in this region," said Mr Brewer.