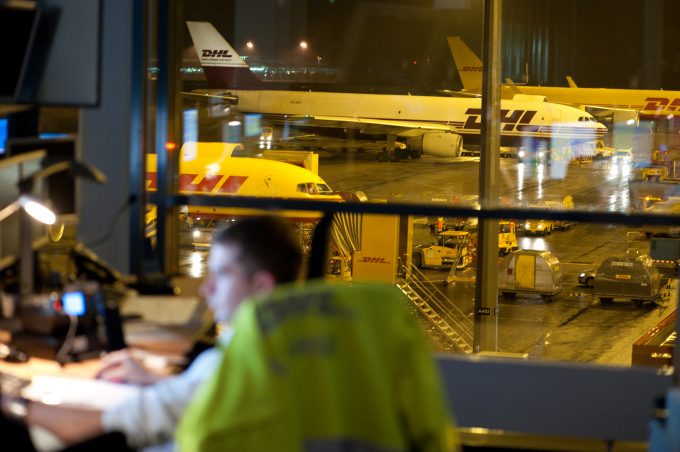 European Air Transport (EAT) Leipzig, DHL's European airline, is planning its first services to the US.
The carrier filed an application on Tuesday to the US Department of Transportation for a foreign air carrier permit under the EU-US open skies agreement.
The filing stated: "EAT plans to begin operating scheduled all-cargo air service between Leipzig, Germany and JFK International Airport, New York, as soon as it has obtained all necessary government approvals."
The carrier also requested the approval be fast-tracked, "so that marketing and sale of the proposed services can begin without delay".
EAT is 100% owned by DP-DHL and currently operates services throughout Europe as well as to the Middle East and Africa. Some 360 flights a week go to about 50 destinations. The carrier operates 22 A300-600Fs and nine 757Fs.
The filing marks a new era for DHL, which has previously covered the US under its wider DHL Aviation network.
The application did not say which aircraft it planned to use, or whether it has ambitions to serve other US cities from Leipzig.
At the time of publication, DHL had not been able to respond to requests for comment.
Leipzig Halle is DHL's prime air hub, in which has invested some €655m. The airport enjoyed more than 12% air cargo volume growth in the first quarter, with DHL volumes a primary driver, and is becoming increasingly popular, with Volga-Dnepr looking at launching a new airline there, Value Cargo Logistics.