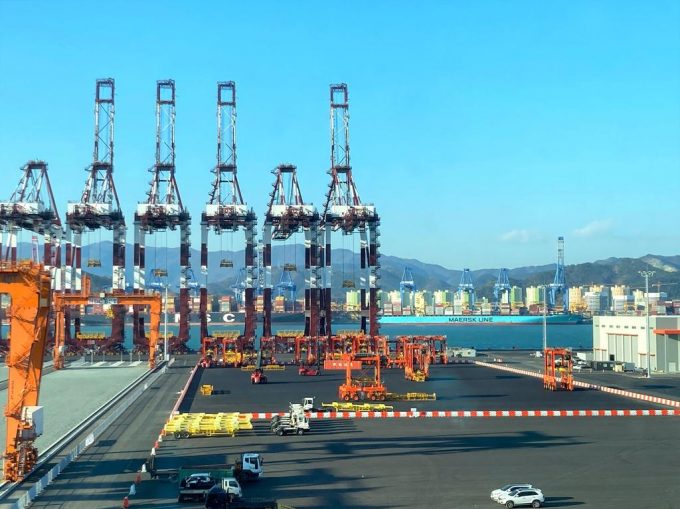 Busan Container Terminal (BCT), the operator of Pier 6, on the south side of Busan New Port, has brought forward the opening of two more berths.
This terminal, which began operations with one berth on 1 April, was the first to open in Busan New Port in 10 years, after Pier 5, and began operations handling extra loaders deployed by South Korean and foreign liner operators to meet demand for local shippers' exports.
The opening of the other two berths was brought forward from 17 June, due to strong demand from shippers.
With three berths operating, Pier 6 can handle up to 2.2m teu a year, and help alleviate the logistical bottlenecks that have plagued the liner industry through the Covid-19 pandemic.
Carriers plying the South Korea-Japan feeder route will start using Pier 6 this month. Previously, mainline operator ONE, Japanese operator Ehime Ocean Line and South Korean feeder operator Dongjin Shipping have been using Dongwon Loex's Busan new multipurpose terminal.
With water depth of 18 metres, Pier 6 – the first terminal with remote-controlled quay cranes in South Korea – can accommodate ships of up to 24,000 teu and next month will start welcoming ships serving the East Asia-Persian Gulf and transpacific lanes.
Busan New Port, located in Busan-Jinhae Free Economic Zone's New Port district, consists of three container terminals – North, South and West.
The opening of the new Pier 6 berths will also mean Busan New Port will have a total of 26 berths operating.