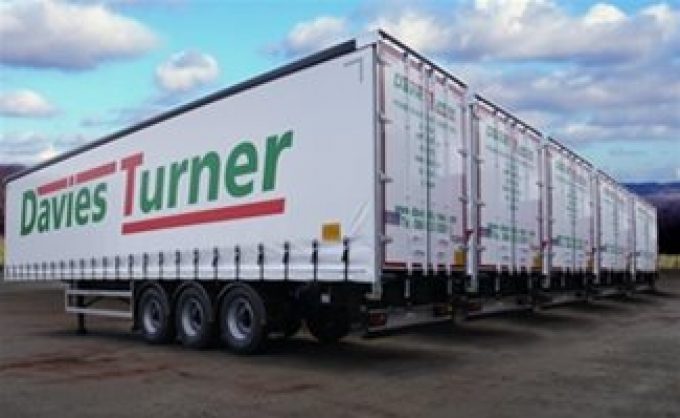 Davies Turner says it remains committed to serving the Turkish market, despite depressed trading conditions caused by high inflation levels and currency volatility.
The UK-based pan-European logistics operator and freight forwarder admitted Turkish trade fluctuations were "a challenge to operations on its largest overland and multimodal routes".
But it said careful management of traffic flows had enabled it "to maintain regular services and even to increase revenues in very challenging market conditions".
Trade between Turkey and northern Europe has been volatile in recent months, as its currency crisis led to "an imbalance in north-south trade that was heightened by European importers seizing the opportunity for increased purchases from Turkey".
This has meant volumes moving south from the UK – typically fabrics, chemicals and machinery – have declined, which has led to equipment shortages for goods moving north, such as clothing and textiles, car parts and raw materials.
Davies Turner operates daily two-way overland and trailer, ferry and rail services between the UK and Turkey with its Turkish partner, EKOL Logistics, typically moving around 70-110 trailers a week, mainly groupage, plus air cargo and sea freight containers, and Davies Turner chairman Philip Stephenson said it had had to constantly monitor volumes and capacity.
"The business model has to be very flexible, both inbound and outbound, and there has to be clear and constant management of the volumes moving, particularly northbound loads, in order not to worsen the imbalance. Equipment availability northbound had become an issue, but with careful planning and control, we've been able to contain it.
"Volumes carried in the past and present, show that we've handled any weakness in southbound volumes well, thanks to some large contracts we share with our Turkish partners, and this provides excellent coverage to collect shipments from not just the UK, but also the rest of the EU, to maximise our southbound traffic," he said.
The EKOL partnership has allowed Davies Turner to deliver value-added services, including offshore end-to-end logistics operations, accepted quality levels and quality checks, as well as pick-and-pack operations on location in Turkey, all managed by Davies Turner's own representation in Istanbul, which it claimed helped differentiate its service from other pan-European freight service providers.
EKOL meanwhile, recently announced it would create a new north European hub in the port of Ghent, with Belgian groupage operator Transuniverse, to act as a gateway for haulage and ro-ro traffic into the UK.