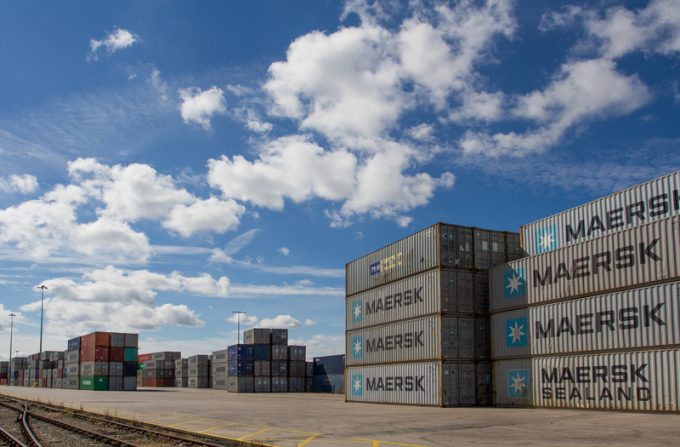 Last week saw the arrival in France of Damco's first China to Europe blocktrain offering a faster option to sea freight and cheaper than air freight for time-sensitive goods.
Among other consignments, the 80-container train carried goods for sports equipment retailer Decathlon, and Damco said it was set to roll out this service to more customers and market sectors.
The train departed Wuhan in China's Hubei province on 28 October and arrived in Dourges, France, on 16 November, using Maersk Line containers as part of the developing synergies in the 2016-formed Transport & Logistics (T&L) division.
Around 20 days was shaved off of the average ocean transit time and, while the going price per container was not revealed, it is understood to work out to at least 50% of the cost of air freight.
The train was fully booked by Decathlon, one of the world's largest sporting goods retailers and a large ocean freight customer of Maersk Line and supply chain management customer of Damco.
"Today, we have witnessed the arrival of a train filled exclusively with Decathlon goods. This project is born out of our wish to develop a more sustainable and faster transportation solutions. It also contributes to the development of the local economy and improves the availability of our products to our clients", comments Christophe Dupas, Logistics Manager at Decathlon.
"We are pleased we have been able to put together this solution for Decathlon, and for the wider market, that has produced immediate benefits on a logistics and economic level," added Kasper Krog, head of rail at Damco.
The 10,815km transit took the train through Kazakhstan, Russia, Belarus, Poland, Germany and Belgium on what is dubbed the 'New Silk Road' land bridge route.
However, because of the different rail gauges involved, a single train is unable to travel the entire route, necessitating reloading at various points.
China has committed some $40bn in improving its domestic rail freight infrastructure as part of its aspiration to deepen links for its exporters and to extend its global footprint under its 'one belt one road' strategy.
Since a China-Europe train first arrived in Hamburg, in 2008, having departed Xiangtan 17 days earlier, the blocktrain concept has been slowly catching on, with a reliable network of connections now being offered to several European cities.
Initial trains were infrequent and shippers were concerned about the security of containers. But with GPS tracking and daily reports to the client, Damco said it could provide shippers with "up-to-the-minute visibility on their goods".
However, one carrier source told The Loadstar recently he did not see the train option as a serious threat.
"You might find a few VIP shippers using it as a backup option for particularly time-sensitive goods," he said, "but I can't see blocktrains making much of a dent in our overall bookings."
German railway company Deutsche Bahn said it handled around 30,000 blocktrain containers last year, but has plans to increase this to 100,000 containers by 2020.