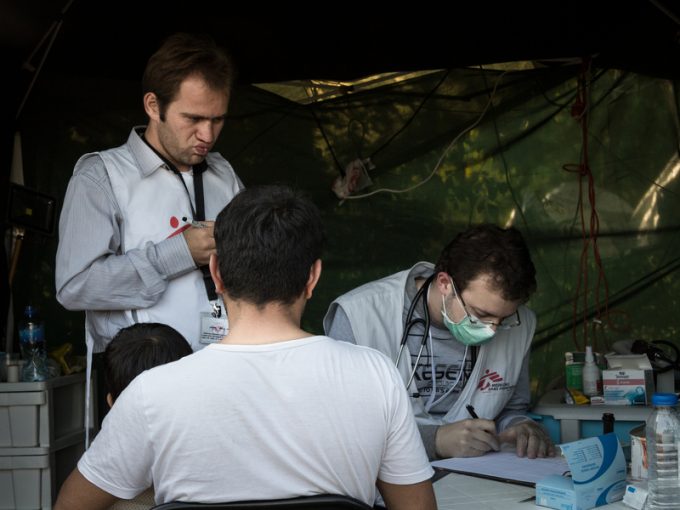 While supply chain leaders struggle in peak times, for those working in the least hospitable regions of the world, the logistics challenges are tenfold.
For Medecins Sans Frontieres (MSF or Doctors Without Borders), problems are a daily dilemma, and logistician Marco Gaudesi points to transport as the worst.
"The trickiest part of the supply chain for us is the availability of transport operators," Mr Gaudesi told The Loadstar on the sidelines of London's Cold Chain Distribution conference this week.
"We are reliant on local partners and often these are in areas, like Kabul or South Sudan, with just one forwarder – often not even one, just someone with a truck."
The French-founded humanitarian relief organisation is active in 71 countries working across 468 projects. Annually, it finds itself making more than 300,000 deliveries. last year administering 1.1m yellow fever vaccines and two million for measles.
"These operations are run from three main distribution centres – Amsterdam, Brussels and Paris – with smaller hubs dotted around the world, including in Dubai," said Mr Gaudesi.
"But we need to able to offer quality assurance end to end, and that relies on working to the standards of all parties involved in the supply chain."
MSF does not only transport supplies for its own operations, but also provides aide relief to assist the efforts of both the Red Cross and Unicef.
Mr Gaudesi said the key was simplicity, with a reliance on passive solutions to maintain temperatures across the line.
"Infrastructurally we have few resources, including in HR departments, which leaves us struggling to train warehouse operatives – both in Europe and abroad," he continued.
"We don't want to lose a single moment of temperature control and find water-based cool solutions the best option for training – we look for reliability, simplicity and traceability."
Shipments are spread across the modes, and while scheduled air freight dominates, accounting for 35%, due to the urgency of many shipments, a further 20% goes on charter flights, 23% by road and around 20% by sea.
But for inland transport, the need for local operators leaves the aid organisation reliant on trust.
Some traditional logistics operators have their own humanitarian relief services – notably DHL – but these are often available for emergency situations rather than ongoing conflicts.
This does not help MSF which, effectively, sets up shop in regions suffering from major crises as a result of war, which begs the question of how they secure local warehousing.