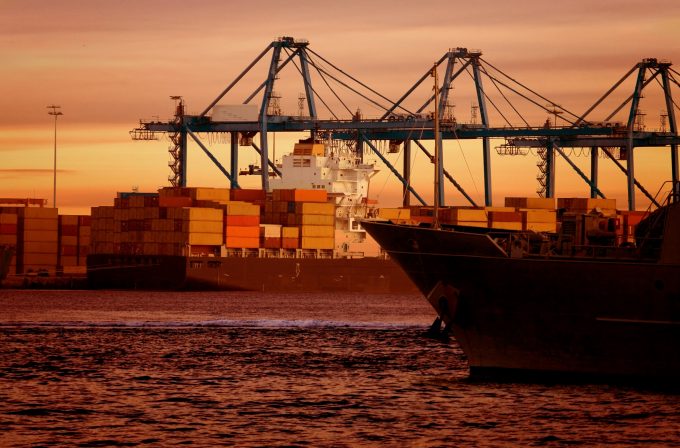 The next big losers in the shipping industry crisis are likely to be ports and terminals, leading to a decline in safety and services.
Yesterday, at TOC Middle East, shippers, analysts and forwarders urged the sector to halt the price race-to-the-bottom across the supply chain, to protect the remaining players.
"The Hanjin episode served as a wake-up call – this is not a sustainable way of doing business," Alessandro Menezes, associate director, transportation sourcing, at petrochemical shipper Vinmar, told delegates.
"There is a risk factor for ports, with 80% of the world's fleet in alliances. If alliances squeeze prices too tight, terminals can't invest."
He added that shipping lines should re-evaluate their own pricing structure to mitigate the risks down the chain.
"Freight rates should be based on value, not cost."
But Praveen Joseph, regional VP ocean freight for DHL Global Forwarding, said part of the problem was customer behaviour.
"Low freight rates are not just caused by overcapacity, but customer behaviour. Customers have saved about $23bn since 2010 – but have they considered the high cost of low prices?" he asked.
"Lines have to cope with extra costs like repositioning and no-show bookings. They no longer control cargo flows and carriers then have to cut costs, and that leads to blanked sailings. Which leads to far higher supply chain costs. A commoditised product leads to service decline."
In the ports industry, a squeeze on prices would lead to a decline in safety, according to the TT Club. Director Julien Horn noted that alliances had been formed to cut costs and fill ships, putting greater pressure on ports and terminals.
"Ports are being asked to be better and cheaper. People tell me they are cutting costs – but where? It's in maintenance and in training, and they are not updating procedures."
TT Club statistics show that 73% of accidents come from operational errors – which could be mitigated by training, Lack of maintenance leads to 16% of accidents, while lack of contingency planning for events such as poor weather make up the last 11%.
"So where can you cut costs?" he asked. "A quay crane costs a lot of money, up to $10m. If you spend $8m or less, you didn't buy the right one. If you buy cheap, you pay twice."
He said 26% of all operational claims came from crane malfunctions, mostly bumping into ships.
"It costs $15,000 to install technology on a crane which prevents this," he advised, adding that while most accidents could be covered by insurance, there were other costs, such as reputational damage.
"Be better, not cheaper," he said.
Mohammed Al Mualiem, managing director of DP World's UAE region, said working with partners across the supply chain would alleviate some of the challenges, along with investment in new technologies.
"How can we improve in the face of these challenging times?" he asked. "We need to look and be creative… It's a matter of survival. The world is under stress.
"For us, the way forward is very clear: collaboration, technology and optimising resources."
He called on the industry to work better together for the benefit of all.
"We need to be together at every supply chain link. We should look at areas where we can improve, be more productive and efficient and remove barriers so we can help each other go forward."
But Lars Jensen, CEO of SeaIntelligence, told The Loadstar on the sidelines of the conference that some ports could face financial hardship in a few years, leading to the possibility of a previously unheard of event: a port bankruptcy,