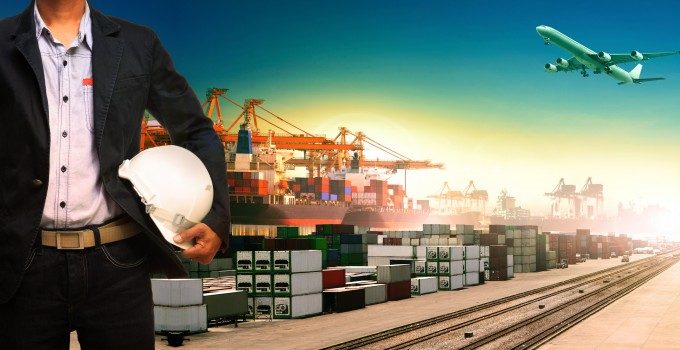 First it was trademark designer watches, clothing and Hollywood films burned onto DVDs, but now the massive trade in counterfeit goods has moved onto the shipping industry itself, with a profusion of fake gases used in servicing reefer containers, with potentially lethal consequences.
The issue first came to light early last year, when three containers exploded in the Vietnamese deepsea export container terminals at the mouth of the Mekong River, followed by a later explosion in Brazil, resulting in the fatalities of three workers.
The incidents also caused considerable problems in the perishable supply chain. The US west coast dockers union, the ILWU, refused to handle any reefer container that had been serviced in Vietnam – a ban which continues today – while the South African government introduced a similar measure, which Andy Connell, Dole South Africa's logistics manager, said created "equipment issues".
Mark Bennett, international moderator for the Container Operators Association, which launched an investigation into the explosions, told the CoolLogistics Global conference in Antwerp yesterday that despite the lack of incidents involving containers since last year, the issue was still a major concern because of the involvement of criminal syndicates in supplying the methyl chloride gas, known as R40, and disguising it as the R134a gas used in refrigeration technology.
And incidents outside the shipping industry continue. Only a couple of months ago an engineer in Brazil serving an air conditioning unit in a health clinic was killed when the unit exploded. "This problem is still causing serious injuries and death through malfunctions," Mr Bennett said.
"It is my opinion that it is possible R40 was disguised as R134a because the situation hasn't really repeated. It made a perfect cocktail of chemicals.
"The incidents really brought the danger of fake refrigerants to our attention. All the explosions could be traced back to service work done in two terminals in Ho Chi Minh City during the first nine months of 2011.
"Saigon New Port, which operates these terminals, launched its investigation and found that there were 1,181 units serviced during that period. The users of those units were notified and the units isolated and they are now being tested for contamination, but the majority are not contaminated."
He added that the 1,181 units should be considered high risk and have been isolated and should not be used until further testing has been done.
Richard Lawton, technical director of Cambridge Refrigeration Technology, which has been tasked with testing many of the units, told delegates: "We have conclusively proven that Aluminium, mixed with R40 goes to form TMA [Trimethylamine gas which can explode in certain circumstances]."
However, Mr Bennett also said that just because the 1,181 units had been isolated, it did not mean that the matter had ended.
Until proper research was undertaken – certain shipping lines started to test for gas on their vessels while they were at sea – there was marked decline in reefer shipments out of Vietnam as shipping lines sought to reduce their exposure to the problem.
Mr Bennett said that there had been a huge upsurge in the amount of testing of reefer containers, and while there had been no further fatal accidents, there had been a recording of the presence of R40 in a number of units.
He said that the United Nations had pinpointed the 2010 Montreal agreement, which had phased out the use of HCFC (greenhouses gases) for refrigerants, as being the catalyst for the growth in counterfeit gases because it had meant there was a large amount of unused stock that went on to the black market and could be sold cheaply to unscrupulous dealers and masked up as the gas used in reefer containers, R134a.
"In the developed nations there was a surplus of HCFCs, which are very expensive to recycle and then they got into the black market where it was cheaper to get rid of it. The sources, according to the UN, are from South China, which is repackaging HCFCs as R134a and selling it globally, at a significant discount."
He said it was a "hugely profitable enterprise for criminal gangs", and although the reefer market is dwarfed by the air-conditioning industry, which suffers from the same dynamics, "we are still a global industry and so the threat is likely to continue".
He concluded: "I think that it is here to stay for a while. For two to three years at a minimum while the amount of HCFCs need to be recycled, and maybe for five years or even longer – it could possibly take until there is a new generation of refrigerants come out onto the market."
Photo: Luc Hilderson