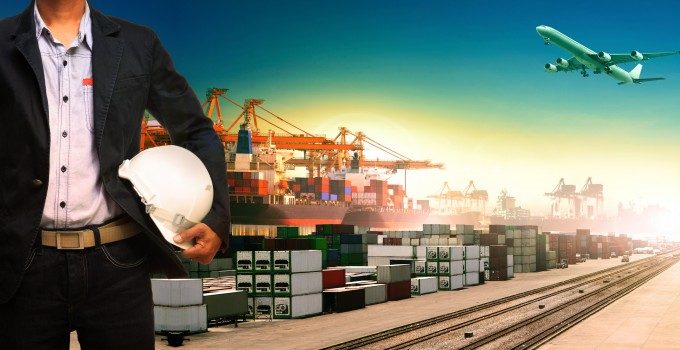 Last week The Loadstar revealed that the European transport sector is heading for a new fuel crisis due to European Union shipping emissions regulations that will force vessels to use the same diesel distillate fuel as the continent's diesel-powered cars, buses and trucks.
To put it into some sort of context, the latest figures from the UK's department of energy and climate change recorded that diesel consumption in freight and passenger vehicles in 2010 amounted to 21.3m tonnes, while it has been estimated that the new legislation will create demand for an extra 27m tonnes per year when it comes into force at the beginning of 2015 in the three emission control areas – the English Channel, North Sea and Baltic Sea.
Since the legislation was first proposed, shipowners and operators opposed it on the grounds that there was no technical alternative for them other than using distillate diesel, which they claimed would increase in price by 60-70% over the course of 2015, leading to higher seafreight costs in the ECAs – which in turn would make road haulage more attractive make a mockery of the EC's attempts of modal shift from road to sea.
That argument firstly overlooks the fact that currently there is not enough haulage capacity to cater for such a shift; and secondly, as EC environment experts have argued, that technology is being developed which provides an alternative to vessels burning distillate fuel.
There are two possible technical solutions for ships: the retrofit of scrubbers, which "clean" heavy fuel oil emissions to remove the excess sulphur oxide content; or the use of liquefied natural gas as an alternative fuel, which is sulphur-free. Both come with significant technical and economic challenges – and more importantly, neither is likely to be ready for the 2015 deadline.
P&O Ferries, which operates in the affected areas and has, unsurprisingly, been highly vocal in its opposition to the legislation, said that scrubber technology remains unproven and will not be ready for the 2015 deadline, while the bunkering facilities in ports needed for LNG do not exist either – and when it came to designing the two new giant ferries recently delivered, which were ordered in the full knowledge of the 2015 legislation, P&O decided to go for conventional engines and stomach the higher fuel costs.
In a recent interview with The Naval Architect, Mike Langley, programme manager for the Spirit of Britain and Spirit of France newbuildings, said: "We investigated fitting exhaust gas scrubbers at the design stage as an option, but because we were not confident that they were reliable, or would be capable of operating continuously and meeting compliance, we decided not to fit.
"We also looked at dual fuel, but potential supply problems in the operating ports and uncertainty of bunkering requirements resulted in the conventional HFO approach – the choice for 2015 is 0.1% sulphur fuel or exhaust gas scrubbing which in our view is not proven reliable yet."
In the longer term, ships are likely to move from oil and to LNG. Danish ship classification society DNV estimates that by 2015 some 500 LNG-powered vessels will have been ordered, but in order for those to be operationally viable, ports will have to invest in bunkering facilities. And that isn't happening with anything near enough urgency, according to Keith Eagles, technical director of WorleyParsons' sustainable programme EcoNomics, who described the conundrum to delegates at the recent TOC Container Supply Chain event in Antwerp.
"Finance of LNG infrastructure projects is secured against fixed term contracts, but the market for bunkers in shipping has uncertainty in terms of investment. Small players will find it hard to get financing until the market is established and the lines won't change their fleets until it is established."
Today, most LNG infrastructure is large scale, for industrial use, he added. "LNG bunkering has, up to now, been used for small ferries, and delivered by road. That won't work for big vessels. Most LNG import terminals are not able to reload ships. There are satellite terminals – one in Rotterdam, while Singapore is planning a third jetty to load into shuttle carriers. Meanwhile, Antwerp and others are looking to LNG in the future."
But will it be enough and in time?
Recent news that eight Baltic ports have signed an agreement to jointly develop LNG bunker facilities across the region was encouraging, but in the absence of a similarly harmonised approach in other ECAs, entire supply chains are looking very vulnerable.