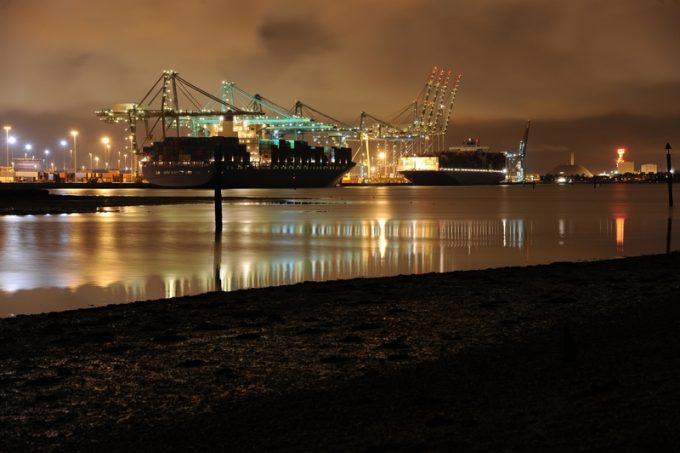 Hauliers and logistics operators are warning UK shippers and consignees using the country's second busiest container gateway, Southampton, of higher landside rates, as costs rise as a result of growing box congestion.
One haulier told The Loadstar: "The problems began with the move of The Alliance services from Felixstowe to Southampton last April, which meant a lot of hauliers moving with their customers.
"With the increased volumes there is greater demand for haulage transport yards in and around Southampton and, since then, every haulier has been jostling to get facilities in the right place. The trouble is that these simply don't exist, there is simply nothing available.
"You have to go a lot further than the 10-mile radius of a port that makes economic sense for a haulier and, as a result, round-trips between port and transport yard have greatly increased,"
This has been compounded by two further issues: the introduction of larger vessels, resulting in more container exchanges per vessel call; and the ongoing squeeze on driver availability.
Some have estimated that, at any one time, there are around 15,000 containers in Southampton's container yard, compared with around 6,500 before The Alliance services began calling there.
And the issue is not so much the new services, but the size of vessels deployed in the strings, which has led to more extreme peaks and troughs of container volumes– a problem not unique to Southampton.
"The higher yard occupancy of containers means there have also been issues with dropping off export containers and collecting empty boxes," the source continued.
Adding to haulage companies' costs is the recent spike in demand for qualified drivers, which "has put the business into the hands of the staff agencies", with driver wages in the Southampton area up by as much as 50% in recent months.
It has also led to a battle to obtain drivers, with agencies said to be targeting their recruitment efforts on luring drivers from haulage firms with the promise of higher wages.
"Every haulier I have spoken to is now looking at ways of recouping these extra costs – we have to, because if we don't the only thing I can see happening is a series of bankruptcies among forwarders and transport operators," the source said, adding that he was looking to raise his haulage prices for trucks servicing Southampton by 10%-12.5%.
"There are a number of ways of doing it – some have announced a Southampton infrastructure surcharge, others have upped booking cancellation fees.
"Cancellations have become a massive issue for us. The problem is that if you get a job cancelled anything up to a couple of days beforehand, you have absolutely no chance of being able to replace it, which means truck, trailer and driver all sitting doing nothing," the source continued.
The Loadstar understands that similar difficulties have been experienced at Felixstowe and London Gateway, due to larger vessel sizes and vessels failing to keep to published sailing schedules.