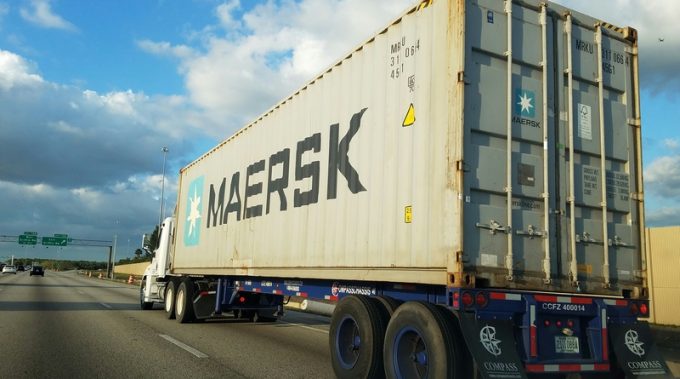 Maersk Line will formally make its remote container management (RCM) system available to shippers at the end of next month.
The company said it would make RCM data freely available to shippers, while those that pay a subscription fee, which would be based on the amount of boxes shipped, would be able to "download all data from the full journey of the container".
Among other things, shippers can access an overview of all containers with journey assessment parameters as well as have the option to export this data to Excel; a temperature graph with option to view O2 and CO2 and ambient temperature also available; a view of container positions on a map, with options to view routes; journey assessment based on standard thresholds; and a consolidated list of notifications, sent daily, with the option to subscribe for notifications via email.
Maersk executives said the system would allow shippers vastly increased levels of visibility into the moving parts of their supply chains.
Vincent Clerc, chief commercial officer for Maersk Line, said: "RCM has the capabilities that our customers have wanted from us for a very long time. It is going to insert an unprecedented level of visibility and reliability into their supply chains that will make their business better.
"The old days of waiting, hoping and reacting are over. Our customers can now monitor and make decisions about their supply chain as their cargo moves, as well as use the data to study and improve their entire supply chain. Particularly for our customers with very sensitive, higher value refrigerated cargo, RCM significantly raises the total value proposition of refrigerated container trade."
The system was originally deployed by Maersk in early 2016 as a way of managing its reefer fleet of 270,000 units, and following an enormous installation project that was the subject of both a Loadstar podcast and LongRead, RCM offered the carrier huge amounts of data that have helped it to significantly manage its cost base.
But the advantages it could offer perishable shippers are also obvious.
Anne Sophie Zerlang, head of reefer for Maersk Line, said: "Our customers have always wanted to know where their products are and if they are being properly cared for from the very beginning to when their customer receives them. Now with RCM, they will always know.
"We expect we will see an increase in our traditional perishable reefer volumes like agriculture as a result of RCM, but also new opportunities in sectors like pharmaceuticals, where there is also a need for the kind of supply chain integrity RCM provides.
"As we receive feedback and learn more from our customers, we will look for ways to improve and expand the value of RCM."
Other lines are expected to follow suit, as technology providers bring increasingly cost-effective and easy-to-apply systems to market.