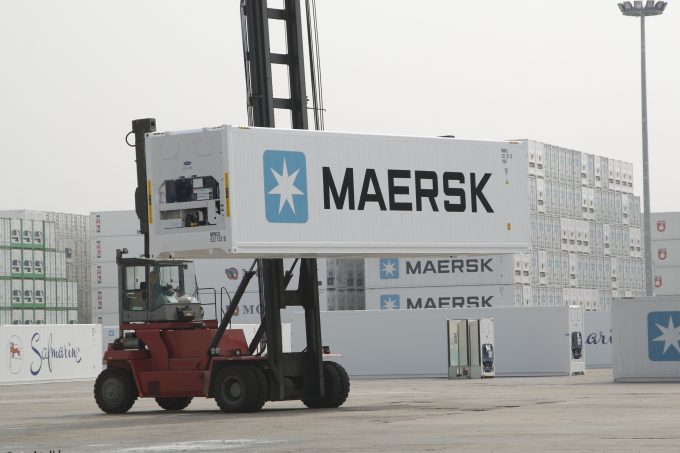 Maersk Line has completed the first seaborne shipment of fresh mangoes from India to the UK, in a move that could signal the end of air freight's dominance of the sector.
With short shelf lives, mango shipments from exporters to European consumer markets have traditionally been the sole preserve of air cargo carriers.
However, in April air freight rates out of the country soared some 25-30%, according to Maersk, "owing to the stagnation of cargo flights" – possibly as a result of the grounding of Jet Airways.
In response it offered its remote container management (RCM) and controlled atmosphere (CA) technology to one of India's largest mango shippers, Bombay Exports, and recently completed the trial shipment of 21 tonnes from Nhava Sheva port to Felixstowe.
Steve Felder, managing director, Maersk South Asia, said: "With the difficulties in air freight in the current scenario, approximately 200 metric tonnes of air exports of fruits and other perishables are being impacted every week, leading to a huge loss of produce.
"Furthermore, a strong demand for mangoes in European markets provided us with a chance to leverage our superior technology in preserving refrigerated (reefer) cargo.
"Through this shipment, we were also able to strengthen our relationship with government bodies, including the Agricultural & Processed Food Products Export Development Authority (APEDA). We believe that this successful project will further open doors for trade of more premium commodities."
Anand and Pritesh Shejwal, managing directors of Bombay Exports, explained: "With Maersk's RCM and CA offerings, which provide a controlled environment for the products, we were confident to execute this shipment as it provided us with complete visibility throughout the transit until being delivered to our customer.
"Having received equally positive feedback from the importer, this trial has encouraged us to pursue further such opportunities in reefer trade."
Bombay Exports annually ships some 700 40ft reefer boxes with Maersk, the carriers said in a statement.
India accounts for just under half of global mango production – in 2017 it produced about 19.5m tonnes, and according to Indian government statistics, the UK is the second largest importer of Indian mangoes, and last year bought some 4,000 tonnes of the fruit.