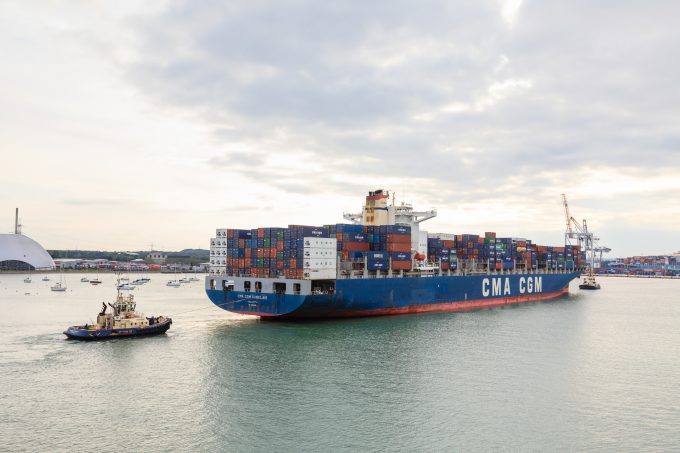 With the major east-west liner tradelanes grinding to a halt due to the impact of coronavirus on manufacturing and transport, in China the box ship charter market is starting to feel the pinch.
According to the latest Alphaliner review, ocean carriers are endeavouring to redeliver as much tonnage as possible to owners as the number of blanked sailings increases daily.
Owned tonnage is being idled at ports around the world and carriers are being obliged to anchor some part-loaded ships in China and hold back backhaul voyages as demand slows to a trickle.
One London container broker told The Loadstar this week vessel availability enquiries had "virtually dried up".
He added: "It has gone from one extreme to the other in the past few weeks; my phone was red hot in early January from shipping lines seeking temporary replacements for ships stuck in yards having scrubbers fitted, but now it rarely rings."
Although most Chinese ports have reopened after the extended lunar new year holiday, the recovery in manufacturing is extremely slow. But the biggest factor is the severe shortage of trucking to get containers to ports – either due to lack of local government permits or the availability of drivers.
"Uncertainty is denting confidence among owners of charter market tonnage, who had been banking on a rally in demand after the holidays," said Alphaliner.
Notwithstanding that carriers will look to off-load as much chartered tonnage as possible, as their top line revenues take a massive hit from stymied demand, in the short-term there is unlikely to be a big rush in vessel redeliveries, given the recent trend in the market for longer time fixtures.
Speaking during the Danaos Q4 earnings call yesterday, the Greek containership owner's chief financial officer, Evangelos Chatzis, responding to a question on the impact on revenue from the coronavirus outbreak, confirmed that 86% of its 60-vessel fleet, ranging from 2,200-13,100 teu, was covered by charter party contracts extending for at least 12 months.
But CEO and chairman John Coustas conceded tat there was "a kind of weakness" creeping into the charter market. However, he was more positive on the outlook.
"Everyone is just in a wait-and-see attitude, because China will not shut down."
Looking ahead, he said that pent-up demand would ultimately lead to a backlog, which at some stage would need to be cleared.
"And that is going to actually create a peak in demand, post-virus," he said.
Alphaliner also noted  a potential "silver lining" for owners in further delays to scrubber retrofitting.
"The tight labour situation in shipyards, where workers are often forced to stay home, is likely to delay the numerous scrubber retrofitting works. This could potentially generate extra demand for further charter market replacement tonnage," it said.