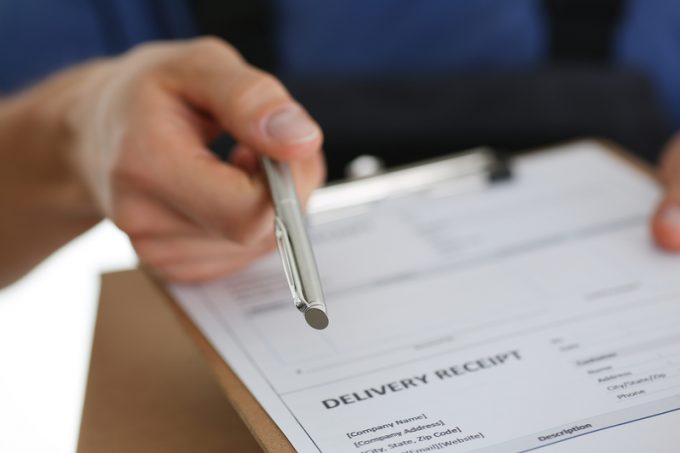 Collaboration in retail logistics is key to increasing efficiency, competing against industry giants and cutting congestion, e-commerce retailers heard at this week's The Delivery Conference in London.
Logistics companies in particular were urged to pool resources, or consolidate as far as possible, to ensure cost-efficient last-mile deliveries.
"We are calling on the logistics industry," said Quinten Francken-Bosman, group shipping and procurement director for Photobox. "We need you to innovate faster, understand the consumer, give us 100% tracked, consolidate the last mile and personalise."
Photobox, which uses more than 30 carriers, delivered 27m parcels last year into eight markets.
Ms Francken-Bosman explained: "I am so fed up with untracked mail. We should move to the next step here. And carriers are talking about consolidation for the last mile – it's important for the consumer not to have to pay for eight deliveries in one day. It cuts costs and prevents congestion on the streets. We really need to do something about this.
"There is clear demand for consolidation," she added. "That is only going to increase. Carriers need to work together more and more."
In his keynote speech, John Lewis operations director Dino Rocos said more collaboration could help retailers compete with the "gorilla" in the room – Amazon.
"Does the customer care if the parcel has been on an Asda lorry, or another? No, we don't differentiate in that space.
"At this stage, collaboration is not much more than talk. But my sense is that the time has come to turn this into reality.
"We are all hugely busy doing a lot of stuff. But by working collaboratively we could gain scale and be more efficient – not just talk about it.
"John Lewis has sufficient scale to go it alone, but two years ago we set up a joint-venture that opened the network and we started sharing vehicles that travelled in one direction.
"We are interested in the success of John Lewis, but a vibrant landscape is essential for the whole retail market. You need real brains for it – and they exist in retail."
Asos supply chain director Mark Holland agreed: "Collaboration is key. There has been fantastic innovation in the the carrier space. The number of stakeholders involved in our international business is indicative of collaboration."
Carriers, etailers and retailers could pool resources and data in a bid to match the scale of the big e-commerce competitors, said various speakers.
Supermarket Asda, which has teamed up with clothes etailer Asos, has seen the advantages of collaboration among retailers, said Paul Anastasiou, senior director of parcel services, who added it was a "massive operation".
"We will open up to anyone who wants to work with us. Collaboration brings opportunity. We shared carriers for years, but we are now breaking down more barriers."
ShopDirect's Chris Haighton, head of logistics, said the value of collaboration was "huge". ShopDirect partners with clothes retailer River Island and share distribution centres, creating "a very powerful collaboration".
Justin Irvine, head of OmniChannel Logistics for SEKO, noted that retailers needed more than one supplier. He told retailers to establish a base of proven suppliers which can demonstrate their track record.
"Don't work with one partner. Not one carrier in the UK is able to service your needs on all lanes for all service levels."
But he warned that consolidation "involves coordinating carriers". He said: "There can be substantial challenges getting them to work together."
One way in which companies have collaborated, to an extent, is crowdsourced courier delivery, such as Deliveroo and Instacart. But, according to consultant McKinsey, that can create challenges.
"If you have lower utilisation, it works out cheaper for the retailer," explained Ludwig Hausmann, partner. "But couriers want to be busy. And there is a 50% rate of attrition for crowdsourced couriers – in one month. So the cost goes up. The employment model could work better."
Focusing on the customer was ultimately the key, said Patrick Wall, founder and director of ecommerce research company MetaPak, while also advising collaborating on data "to match the depth of data of Amazon".
"Most pick-and-drop-off is open to all. Retailers are opening stores to other retailers.
"You have to serve consumer needs and think of the larger picture."