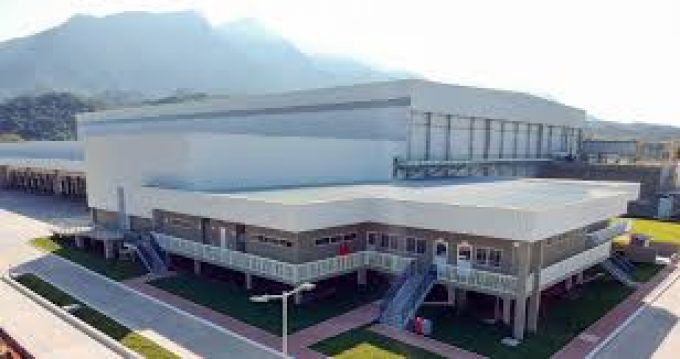 Chilled storage giant Americold has continued its international expansion with a move into the Brazilian market.
The real estate firm announced a joint venture with SuperFrio Armazens Gerais owner Patria Investimentos, under which it will spend about Br118m (US$28m) for a 15% stake in the South American temperature-controlled storage provider.
Americold says it will be in a position to complete a full takeover in three years.
"This agreement allows Americold to partner with leaders in the Brazilian market while providing for future growth through roll-up acquisitions and selective development projects, with the option to acquire full ownership of SuperFrio starting in 2023," said Americold president and chief executive Fred Boehler.
The deal makes Brazil the second country in South America, after Argentina, where Americold now has a presence, while it is also active in Canada, Australia and New Zealand, besides its operations in the US.
The company has grown aggressively over the past year. Strategic acquisitions to the tune of $1.4bn added 27 facilities with a combined space of about 170 million cubic feet to its portfolio, an increase of 17%. It now owns and operates 178 temperature-controlled warehouses with more than 1bn cu ft of storage.
In addition to the SuperFrio agreement, Mr Boehler announced plans for a $42m expansion project in New Zealand, adding 4.6m cu ft of cold storage space for customer Woolworth's.
However, the deal is a something of a consolation prize – originally, Woolworth's had a letter of intent with Americold for a multi-site project worth about $600m, but the parties are unlikely to proceed on that scale, Mr Boehler said.
However, he was bullish on Americold's overall growth prospects.
"The business as a whole continues to be strong, so the same fundamentals that we've talked about over the last two years remain there," he said.
Management expected strong demand driven by steady growth in consumption and population, and consumer preference for fresh and healthy food requires cold storage.
Americold expects same-site warehouse revenue to increase 2%-4% this year.
The company's balance sheet for the fourth quarter shows 25.6% growth in warehouse revenues to $383.8m, and a 29% increase in operating income from warehousing to $130m. Net Q4 income was $20.8m, resulting in a net profit of $48.2m for the full year. Total revenue for the year climbed 11.2% to $1.78bn.
For 2020, management expects new facility starts in the range of $75m to $200m, and it currently has $1.2bn of development in the pipeline.
Americold emerged from last year with approximately $1.4bn in liquidity, including cash and capacity on its revolving credit facility. This gives management a strong war chest to go after more acquisitions and develop new facilities.